by Terry Ganey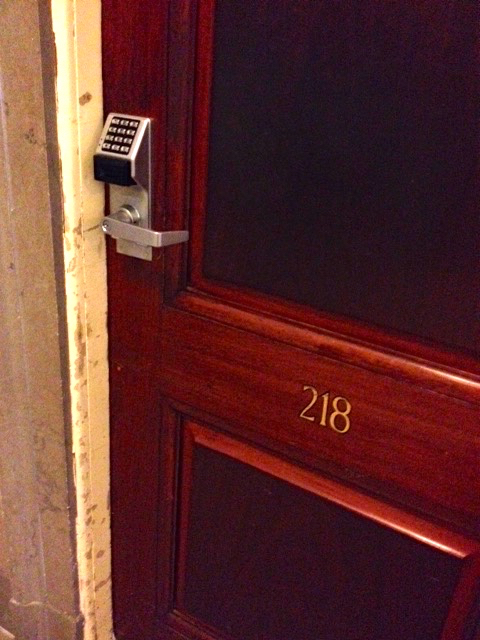 JEFFERSON CITY, MO. — There's a game of hide and seek underway in Missouri's state capital.
The new governor, Republican Eric Greitens, is doing the hiding. The state capital press corps is doing the seeking.
So far, Greitens is winning.
A former Navy SEAL with no experience in government and no penchant for answering questions, Greitens has yet to hold a full-blown news conference since he was sworn into office Jan. 9. Sometimes when pursuing reporters have posed questions, he has ducked into an elevator. During an appearance calling out the National Guard for an ice storm, Greitens deflected questions that sought information about other issues.
Following the recent signing of a "right to work" bill, perhaps one of the most controversial pieces of legislation in modern memory, Greitens bolted out the back door of his office rather than field questions about it. When Greitens held a joint appearance with other state officials to discuss a troubling issue at a foster home, reporters were put on advance notice: "Questions unrelated to this situation will not be answered at this press conference."
"It's like covering a brick wall," said Phill Brooks, a veteran state capital reporter who works for KMOX radio in St. Louis. "You can't ask questions of this governor. You're shut off if you try to ask questions. Many of the announcements of state government are getting done through Facebook. I feel like we're covering the executive branch of state government with a brick wall in the way."
Kurt Erickson, the statehouse reporter for the St. Louis Post-Dispatch, has resorted to filing Open Records requests to extract routine information out of the Greitens administration. Erickson posted on Twitter recently that "no longer can a reporter freely enter Eric Greitens' press office to talk with his spokesman." The posting was accompanied by a photo of a lock on the door to room 218 in the state capital.
For years capital reporters have entered that door where a receptionist could field a request to see the governor's press aid. In Greitens' case, that's Parker Briden.
In response to Erickson's post, Briden tweeted, "That's not the 'press office,' it's a full suite of offices. Go through the main entrance and they'll buzz me."
The "main entrance" Briden referenced is the reception room where everyone wanting to see the governor or his staff shows up to seek an audience. A reporter for the Gateway Journalism Review went to the reception room recently and requested to see Briden.
The receptionist buzzed him on a telephone, and when there was no answer, the receptionist suggested sending Briden an email. The GJR reporter emailed Briden asking for an interview for information about press access to the governor. There was no response. State capital reporters say they have a hard time getting Briden to respond to written and telephone inquiries.
As public officials reach out to constituents through their own means of communication such as social media, the journalistic organizations supplying straight news to the public have been shunted aside. The Republicans controlling the General Assembly have moved the press offices to a roost in the Capitol building. The Senate has limited journalists' access by ousting reporters from a table on the floor of the chamber and moving them to a nosebleed section of the public gallery.
If reporters had a chance to question Greitens, they'd ask him about the millions of dollars in undisclosed campaign contributions he received, about the unidentified donors to his inauguration parties, and about his tax returns that he never made public. They'd also ask him about policy decisions to cut state funds for the elderly, disabled and higher education.
Greitens' behavior has not gone unnoticed. For example, Bill Miller Sr., the veteran editor at the Washington Missourian, recently wrote in an editorial: "Gov. Eric Greitens has gotten off to a terrible start in setting an example to lawmakers, and to all Missourians, in regard to transparency. Why is he hiding the donors who have been backing him? There is no question that he apparently believes it will harm his political career."
Miller went on to say Greitens apparently has his eyes on the White House. Which brings up the question: Can Greitens play hide and seek for four years?