By Don Corrigan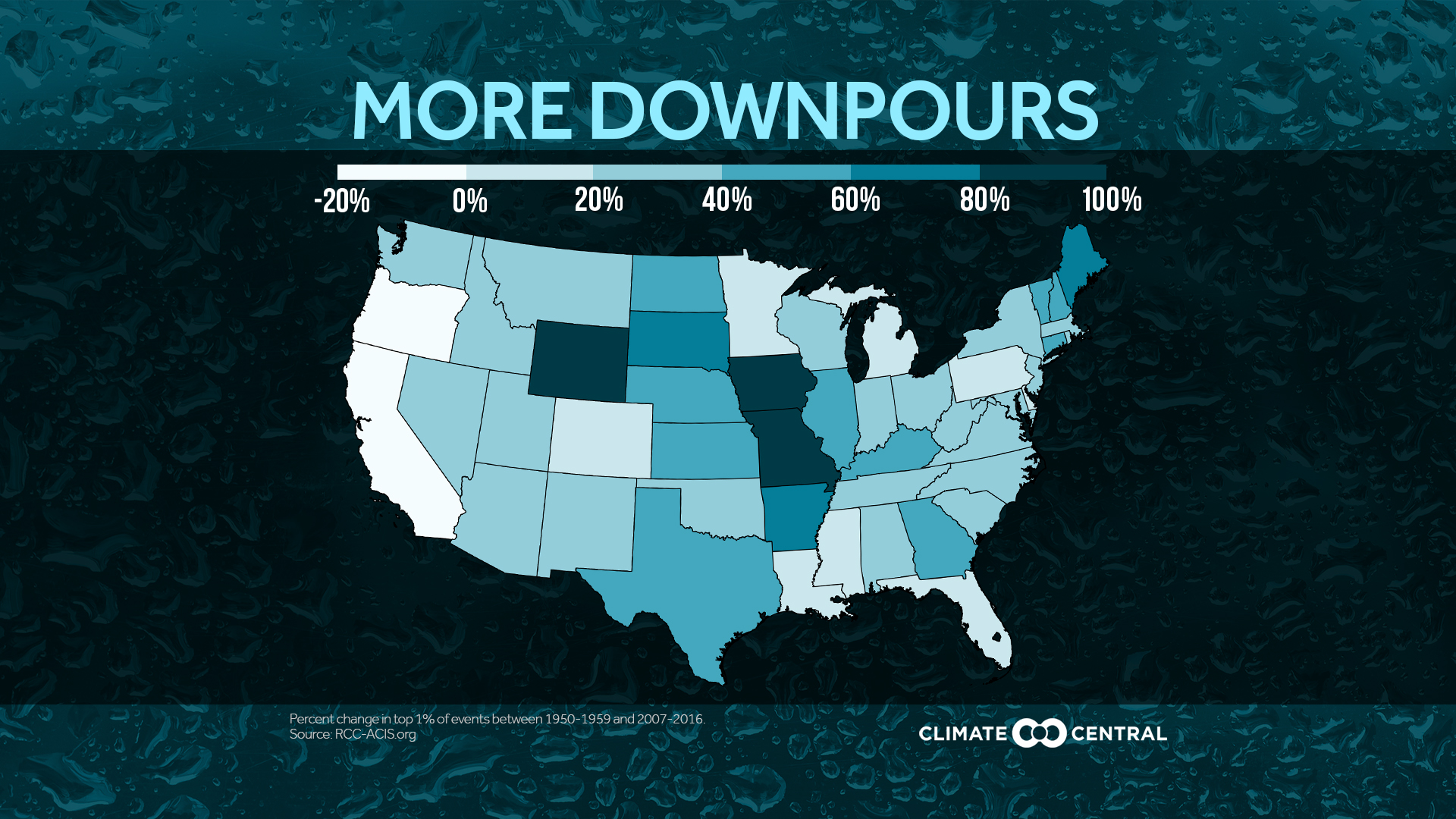 At a time when journalists are accused of reporting "fake news," including stories about climate change and its effects on weather, some intrepid television meteorologists are stepping up to the cameras to make this connection.
They are getting assistance from Climate Matters with a project that provides localized climate information to weather forecasters and reporters across America. The program includes a pilot project in Missouri, although Climate Matters is committed to working with newsrooms everywhere.
"We have about 460 weather professionals in 135 markets across the country working with us," said Bernadette Woods Placky, chief meteorologist and director of Climate Matters.
"In 2012, we began, starting with about a dozen TV weather meteorologists from around the country. We see an intense amount of engagement from the weather people we are working with now," added Placky. "This is not just about sending them an email every so often. We are sending them useful data, graphics and localized weather information that shows how climate change is affecting their particular area."
Supported by the National Science Foundation, the project is designed to increase the quality and quantity of reporting on climate-change science, impacts, and solutions.
Partners on the project are George Mason University, Climate Central, Climate Communication, National Aeronautics and Space Administration, National Oceanic and Atmospheric Administration, American Meteorological Society, Radio Television Digital News Association, the Society of Environmental Journalists and more.
According to Shari Bell of Climate Central, TV meteorologists were somewhat skeptical of the program at first.  Weather forecaster Cindy Preszler, now retired from KSDK-TV in St. Louis, was one of the first to sign on.
Many TV meteorologists were concerned about criticism and pushback from audiences and station managements, according to Bell. She said participants have found their use of Climate Matters material in local forecasts has not spurred the harsh backlash from climate change skeptics that was once anticipated.
The Missouri Project   
The Missouri Project focuses on weather information for Missouri media to aid in making the climate-change connection. As a part of the project, Bell was recently in Missouri to talk about support for a St. Louis Climate Summit.
The St. Louis Climate Summit is scheduled for late April and will bring together some of the most authoritative minds in climate science, ecology, sustainable development and related disciplines for three days at St. Louis University.
The summit will highlight key issues, celebrate notable achievements and point to a path forward for reacting to climate change. Among the speakers will be Mary Evelyn Tucker, Heather Eaton, Richard Cizik, Peter Gleick and Peter Raven.
Jack Fishman, a key organizer of the Saint Louis Climate Summit, is the director of the Center for Environmental Sciences and a professor in the Department of Earth and Atmospheric Sciences at St. Louis University.
"We are always interested in organizing and participating in seminars, workshops and other events," said Placky. "We are expanding in a number of areas and in 2014 we started Spanish translation so our materials can reach Hispanic professionals and Hispanic media markets."
This fall the Climate Matters program came to the 27th annual Society of Professional Journalists convention in Pittsburgh. The climate experts announced a new partnership with the environmental communicators organization. SPJ Executive Director Melissa Klem said her organization is "pleased to partner in this effort to provide much needed tools for journalists who cover climate change."
TV meteorologists react  
After some 18 years as the chief meteorologist at KSDK-TV in St. Louis, Cindy Preszler left in 2016 and launched her own weather website, WeatherSTL.com. She still forecasts for the St. Louis area but is now doing it on the Internet instead of on-air. She does it all from forecasting, producing, shooting, editing and selling the on-line advertising.
"Climate Matters has been a huge help to me since I do not have the same access to weather graphics that I had in the past," said Preszler. "I need them to tell the weather story and along with the information, I can also put together interesting and informative video packages. Since I've been living in St. Louis for 20 years now, I've seen plenty of changes in our climate.  I really started to see a big change at the end of 2010 with tornado warnings on New Year's Eve," she added. "That was very unusual, but just the start of a very active year in 2011."
Preszler continued, "Weather events have become more extreme — many more flash flood events due to increased available moisture in the atmosphere. Then in 2012 the massive drought hit. Yearly snowfall totals certainly aren't what they used to be. All the record warm years lining up — we are seeing climate change happen right before our eyes."
Preszler said some of her proudest moments in her career have come while speaking to groups.  She said the subject of climate change always comes up and people are eager to learn all about a complicated topic. She said that even in the current political environment, when the President and Congressional leaders call climate change "a hoax," people still want to hear all about climate change.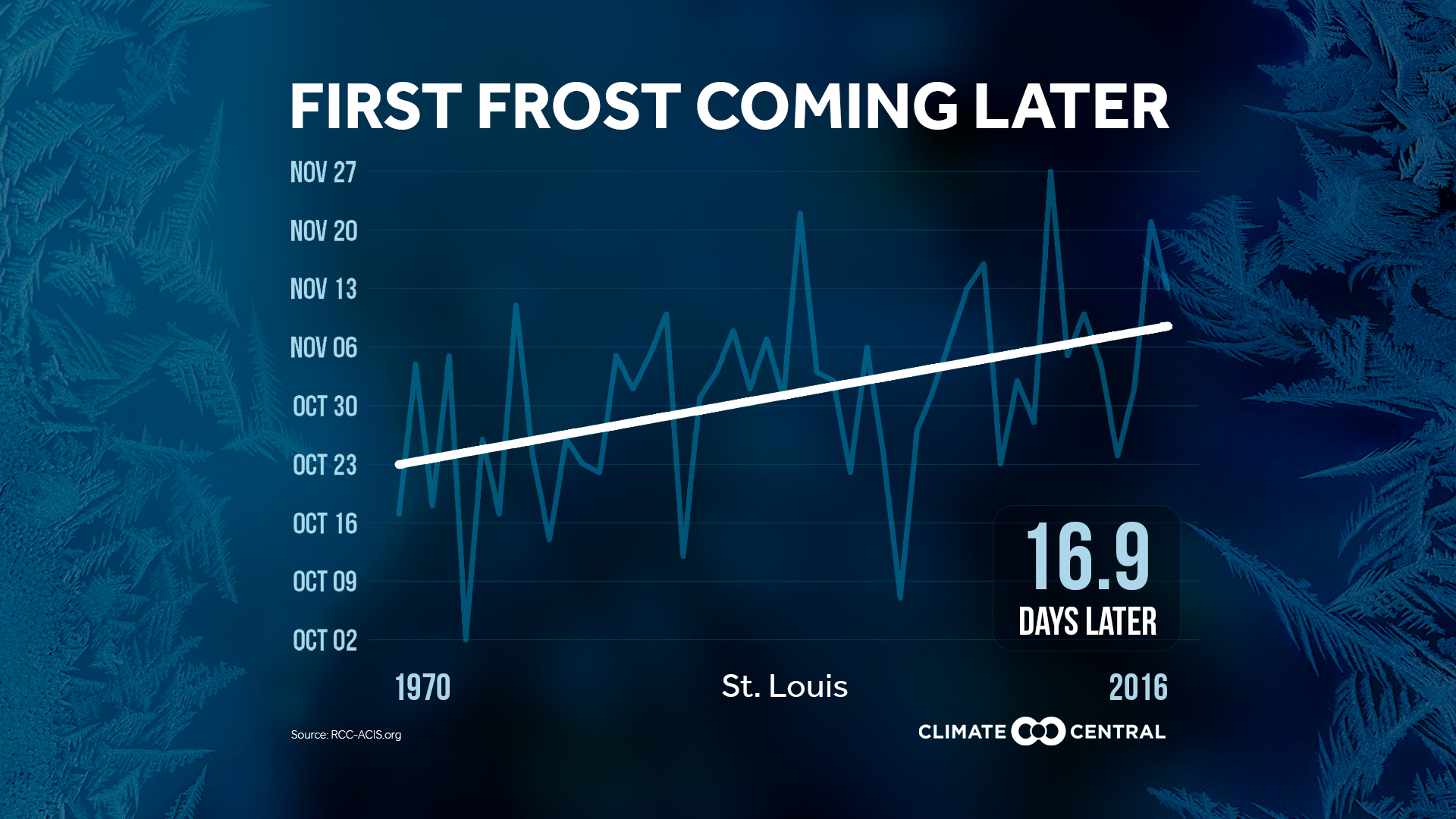 "We are living in a very strange political environment right now, but fact is fact," said Preszler. "I don't think politics will stop the progress on our understanding of climate change.
"Television meteorologists are the scientists in the newsroom and may be the only ones," added Preszler. "They absolutely offer credibility. Our work is based on factual science. It can't be denied, even though some would like to deny it. It's so important to have support from station management. I was very fortunate at KSDK, because they always supported the science."
Jennifer Rukavina, a meteorologist with WSPD-TV in Paducah, Ky.,  said she doesn't just give the weather. When big news stories require some science background — wildfires, floods, hurricanes — the newsroom turns to the station scientist, who happens to be a meteorologist.
"Here is one recent example," noted Rukavina. "When wildfires devastated parts of northern California, the news department focused on the newest details. Then one of our meteorologists would join the storytelling, further explaining how this disaster may occur more frequently and how a warming climate may facilitate this outcome."
Rukavina said she has been calling upon Climate Matters materials for several years in the Paducah market. She uses it on-air, online when blogging, and in presentations she gives to civic groups in the community. She uses special graphics to engage viewers when real-time events occur anywhere in the U.S. or in Paducah.
"Showing the climate connection has remained a staple of my public outreach simply because people frequently ask my opinion on the subject," said Rukavina. "I feel it's my personal and professional responsibility to be as informed and educated myself when offering such a message. Climate Matters helps me connect with climate scientists and relevant educators."
Rukavina said a regular feature at WSPD-TV, an NBC affiliate, happens on the telecasts at 5 p.m. on weekdays. The station ends the newscast with a weather feature story.
"Some days it is used to showcase a weird weather phenomenon elsewhere, but it also presents a standing invitation to feature the climate-weather connection," said Rukavina. "This is when we most frequently show the information graphics on-air. They also are used during our main broadcast weather segments when time allows."
Heidi Cullen's Take  
Heidi Cullen serves as chief scientist for Climate Central and leads the World Weather Attribution program. Before joining Climate Central she served as The Weather Channel's first on-air climate expert and helped create "Forecast Earth," a weekly TV series focused on issues related to climate change and the environment.
She is author of "The Weather of the Future," published by Harper Collins in 2010. Cullen, who serves as chief science advisor for the Years of Living Dangerously project, is no stranger to controversy.
The debate over whether to even bring climate change and global warming into weather TV forecasting came to the fore in 2007 when Cullen was at the Weather Channel and argued that TV forecasters should be willing to link weather changes to global warming caused by greenhouse emissions.
Cullen went a step further on her Internet blog when she suggested forecasters, who publicly questioned global warming as a man-made problem, should have their own professional certifications called into question. She said skeptics of man's role in pushing up the planet's temperatures should have their American Meteorological Society seals of approval revoked.
An avalanche of criticism was directed at Cullen, after she made her comments, from such sources as The Drudge Report, FOX News and former owner of the Weather Channel John Coleman, who called global warming "a scam."
Weather forecasters Preszler of St. Louis and Rukavina of Paducah, both advocates for using Climate Matters to inform forecasting, were cautious about embracing Cullen's call to revoke AMS seals of approval. They said the connection between climate change and weather is gaining wide acceptance without such measures.
"I do not agree with Heidi Cullen about taking credentials away from anyone who has earned theirs," said Preszler. "I think over time — and with more information being published about the connection — the acceptance will be undeniable."
Rukavina said the basis for receiving meteorological seals is to have a formal education in meteorology and demonstrating proficiency. Displaying a seal next to your name implies being an expert in that chosen craft.
"While I agree that climate change is a science topic that certainly relates to overall weather trends, I can't agree that it should be required for seal approval," said Rukavina. "Climate scientists have different degrees from meteorologists."
Rukavina said she would support being able to apply for and acquire a special seal recognizing study to incorporate climate change into professional weather work. She said Climate Matters might consider the efficacy of such a designation.
"Not every station allows that integration and I think it would be highly unfair for good meteorologists to lose their credentials for something out of their control," Rukavina said.
"With that being said, I also think it is vital to communicate why a warming environment will have an impact on our weather patterns, and way of living in the future," she said. "But the message you deliver to viewers must be carefully expressed as not to invite political discourse. You can explain science in a way that leaves behind the hot-button terms and focuses on the impacts."