When longtime Omaha World-Herald reporter Cindy Gonzalez had her first child in 1991, her water broke in the newsroom On deadline, she finished the story after she got to the hospital.
In a parallel scenario in 2015, former Omaha World-Herald copy editor Courtney Pitts Mattern would finish her assignments during health emergencies even when she knew she needed to see a doctor.
As women in a newsroom, even almost three decades apart, both said they didn't feel like they could listen to their bodies without facing some kind of backlash– or burn out.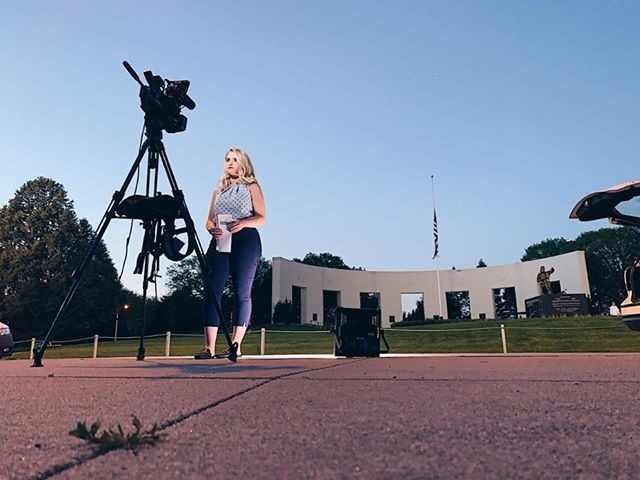 "I left journalism after I had a baby—four months after he was born," said Mattern, who now works in marketing and public relations. "For me, it seemed like there was no way possible. I worked the night shift, and my husband also worked in news. Something had to give."

Even though women account for two-thirds of students earning journalism degrees, professional newsrooms are still male-dominated, reports show. In 2018, women made up more than a third of newsroom employees overall (41.7 percent in 2018 compared to 39.1 percent in 2017), according to annual diversity survey from the American Society of News Editors. Women comprised 41.2 percent of daily newspaper employees in 2018 compared to 38.9 percent in 2017 and 47.8 percent of online-only news organization employees, holding steady from 2017. Of all newsroom managers who participated in the survey, 41.8 percent were women (compared to 38.9 percent in 2017).
Finding a balance
One reason behind these statistics may be the workplace itself. Journalism was ranked as the sixth most stressful job in 2017, according to Forbes, leading to higher burnout rates—especially for women who are mothers.
"You are at the beck and call of what is happening," Mattern said. "Life moves fast in a newsroom, and I see a lot of talented women leave because of that."
She recalled getting to the newsroom hours ahead of time and sleeping there to avoid big snowstorms. Her colleagues didn't reach out after she had her baby, following a high-risk pregnancy. She said she felt alone and already burned out in her early 20s.
"Work keeps going," Mattern said. "And for me, I realized there was another way."
Mattern left her post at the World-Herald after giving birth to her son. She worked on the marketing teams at Omaha Performing Arts, and now at Buildertrend, a project management software company.
Mattern said her current job as a content marketing manager flows much differently—and more smoothly.
"It is part of the values of the company that life outside of the four walls of the office should be more important," Mattern said. "There's this whole idea of a work-life balance. Why does it have to be balanced? I should be putting my family first. There are some people with really ambitious career goals, but I don't know why you always have to choose. Why is that our culture?"
Gonzalez, on the other hand, has chosen to stay in journalism and continues to wade through more than 30 years of management, ownership and cultural changes at the local paper.
"When I started at the Herald, I was the first woman to cover City Hall," Gonzalez said. "There was also another colleague of mine who was the first female in the newsroom to cover news—after covering what they called 'women's news.' But today, there is nothing that women won't cover."
Gonzalez acknowledged that caring for small children, especially when she became a single parent after a divorce, was one of the most challenging parts of her career.
"You really have to learn, as I did, and modify your own hours," Gonzalez said. "If you're writing a story late at night, you need to take breaks during the day to go to the grocery store, clean the house, get other things done. And you need outside support."
As Gonzalez and Mattern both found, the mere existence of women on certain beats and in leadership roles did not mean barriers had disappeared. Or that sexism didn't still exist.
"I used to have this male manager who was so infantilizing," Mattern said. "He would tell me: 'you write the best headlines, but I'm just not sure with international news, if you actually understand what you're reading and writing about.' Is there a man on the team who would have gotten those comments?"
While Gonzalez said she feels women's access and leadership in newsrooms are much better than they used to be, she needed to make bold moves for anything to improve.
"In an informal way, the women in the newsroom get together to handle things, but there are not a lot of institutional programs that empower women," Gonzalez said. "There was a time when I quit because I had to go part-time for a little while for my kids, and they [senior staff] weren't allowing me to do that. So after I submitted my resignation, they said 'OK, fine, we'll work it out.'"
Gonzalez's story shows that managers see the worth of women workers but still do not have systemic policies that work in favor of women leaders, mothers or families.
Jenna Liston, a TV news reporter for channel FOX42 in Omaha (who has recently moved to California to report under FOX26), said she has felt differently in her workplace based on the gender of her supervisor.
"I think working in an environment with a female leader or boss can really help reassure that your voice is heard," Liston said. "I've worked in a newsroom where my boss was a man and would feel like my ideas were not as valued as my male coworkers. I think my workplace opens up the conversation on how we can all be treated equally and with respect."
While some newsrooms are seeing shifts in gender dynamics, pay gaps still persist along gender lines in large newsrooms like the Associated Press, Los Angeles Times, The New York Times and more, according to the Women's Media Center 2019 report on the Status of Women in U.S. Media.
This is not all to say all media discrimination takes place in newsrooms. Mattern has also grappled with ingrained bias and discrimination in her roles in marketing, which is a women-dominated industry where men still make up the majority of senior leadership roles, according to Axonn Media.
"When you see the feminization of an industry—like teaching, nursing and communications—you see wages drop in the industry as a whole," Mattern said. "Public relations and communications require skills that are seen as feminine: compassion, relationship-building, empathy, being chatty. Society doesn't put a high price tag on those skills. And as men enter those fields, it's seen as impressive that they have those stereotypically feminine skills, and they're more likely to be promoted."
The big 'H'
As gender discrimination and lack of support is prominent in many industries, harassment also finds its way into newsrooms and marketing teams.
In her book "There's No Crying in Newsrooms," Kristin Gilger, an associate dean at Arizona State University's Walter Cronkite School of Journalism and Mass Communciation, writes about a variety of large, public harassment scandals in media. These included allegations against Harvey Weinstein, Roger Ailes of Fox News, Matt Lauer of NBC and Charlie Rose of NBC and PBS.
Though these Hollywood-sized cases may seem like an anomaly, Gilger writes that most women are not exempt from workplace harassment.
In fact, in the 15 months after Weinstein was outed as a sexual predator, articles exploring sexual assault and harassment at 14 of the nation's largest newspapers increased by 30%, according to the Women's Media Center.
"My two daughters will often call me up, sometimes in tears, to talk about something that happened at work that they see as sexist and demeaning," Gilger writes. "I try to give them advice, but often the best thing I can do is to listen, certain they know that I know exactly what they're talking about."
Harassment does not have to be physical, and can include a variety of different inappropriate behaviors. It is simply defined as unwelcome conduct based on race, color, religion, sex (including pregnancy), nationality, disability or other genetic information.
"There were a lot of inappropriate jokes and comments when I was pregnant," Mattern said. "Lots of comments about engorged breasts and how I was eating. I also had an editor who would come around and rub my shoulders all the time. But, unfortunately, I don't think I ever spoke up. As empowered as I am, I didn't want to be that person."
Gonzalez said subtle commentary made its way into her work throughout the years but that she didn't experience harassment like other women she knew.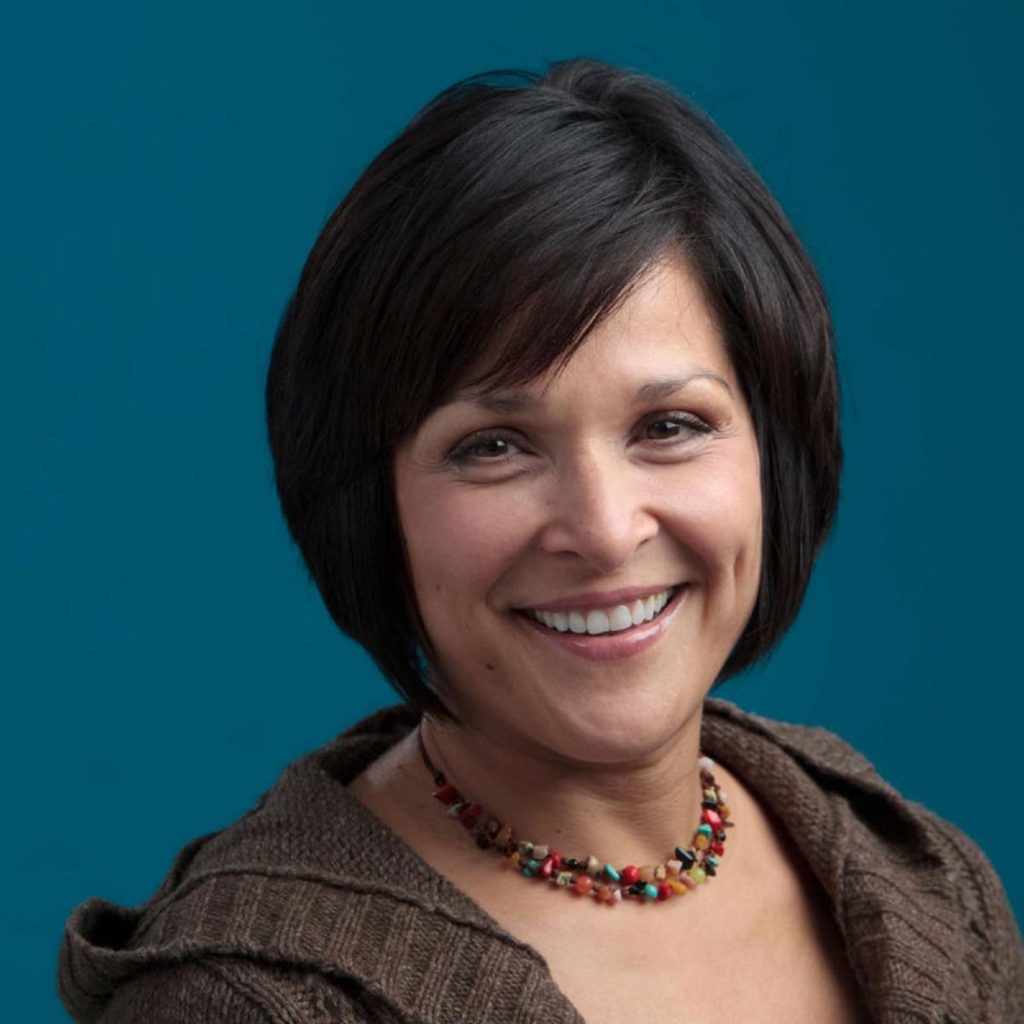 "It really was just discrimination in itself that there weren't a lot of women anywhere I was," Gonzalez said.
Liston has also experienced different forms of harassment, and her visual presence on television does not typically help her situation. She said she and other women broadcasters receive hate mail about their appearances, and once, she had a viewer call into the studio to remark that her pants were too tight.
"As a woman who is on television, many times I run into issues with people who I interview getting a little too personal or touchy during my job," Liston said. "For example, just last week I was doing a story with a truck driver, and when we were off air, the guy took me on a truck ride for about 30 minutes after I had told him I needed to get back to my car. The driver was asking very personal questions and making sexual remarks. I may not make a scene about it, and it depends on the situation, but I think the best thing to do is to report it to HR or, if necessary, the police."
Gonzalez, along with her identity as a woman, is a person of color, giving her a unique, yet unfortunately rare, presence in the newsroom.
In fact, women of color are less represented than white women in newsrooms and agencies across the country. Under a quarter of the industry (22.6%) is comprised of people of color, according to the Women's Media Center.
Black women make up 2.5% of the journalism workforce as a whole, according to an ASNE study cited by the Poynter Institute.
"For credibility's sake in your communities, people will say they don't want to consume your news product because there aren't reporters that are a reflection of them," Gonzalez said. "Truthfully, I can't blame them for being mad about that. Women and people of color see things in a different prism. It helps to have those people in decision-making roles."
Gonzalez said representation on network news and in printed bylines has such a big effect that she and some colleagues are working to develop a chapter of Latina and Latino journalists in Omaha to "nurture" and "appreciate" those who may not typically be seen and understood.
Julia Wallace, co-author of "There's No Crying in Newsrooms," urges women to do their part in amplifying diversity, pushing empathy and education.
"Try to understand what it's like to walk in someone else's shoes," Wallace writes. "Being a good colleague helps build a good workplace."
Gonzalez said she is often the point person in the newsroom for matters of inclusive wording and racial sensitivity in writing, which she said she doesn't mind, but definitely noted a shortage of people like her in the newsroom.
"When I see something that's not right, I will point it out," Gonzalez said. "All journalists should have that role, but in particular here, I feel a responsibility to voice those issues and those stories. I personally love to give a voice to people I can communicate and relate better with."

There are obviously a variety of reasons for these wide discrepancies of gender in media, but this is a time for changes in education, policy and society.
Elle Love, a journalism student at the University of Nebraska at Omaha, said she has a basic understanding of gender dynamics in media but would like more information embedded in her communication courses.

"I think some courses that we take like Intro to Mass Communication do a good job of covering the surface of how journalism was for women previously, especially when it [the class] addressed the Gamergate issue," Love said, referring to the push by women gamers for more inclusion in the gaming industry. "But other than that, it's briefly brushed upon."

Hugh Reilly, the university's director of the School of Communication, acknowledged it could do more to highlight gender and diversity issues. "I know that many of our instructors continually update their lectures and curriculum to incorporate more information on these areas," he said.

Other institutions, like Rutgers University, offer an entire Gender and Media minor program, while Cornell and Arizona State University offer courses of this nature.

"I think we should have a women and mass media class so that the history of women in journalism isn't glossed over," Love said. "I believe there is more about our history that helped shape the current climate of journalism, and learning about that can inspire women for the future and make the industry equal for everyone. It can also encourage our male colleagues to also contribute to a healthy environment by supporting us and standing up for women in the journalism industry."

Aside from academic opinions of inclusive education, Gonzalez and Mattern agree strong, inclusive leadership is of utmost importance to women.
"The thing is, I know this is all happening," Mattern said. "I can coach differently than I've been coached, I'm aware of bias, I can be smart thinking about candidates and thinking about raises or promotions. Sometimes, the future looks bright. You have to keep moving forward."
It could be as simple as a shift in mindset.
"There needs to be an intentional decision by management to say 'I want this newspaper to be reflective of the community,'" Gonzalez said. "Women don't need special treatment—it's more that you should just be paying attention to them."
Liston said women should continue to do their jobs to tell the truth and communicate effectively, because that's what matters most.
"For any woman putting herself out there for people to criticize, you are so strong," Liston said. "This industry isn't for everyone, and the low pay and long hours can sometimes have people running out the door to career changes, but you really have to love what you do and believe in yourself."
Kamrin Baker is a correspondent for Gateway Journalism Review and based in Omaha, Nebraska, where she is a journalism and media communications student at the University of Nebraska-Omaha. She serves as Editor-in-Chief of the campus newspaper (coincidentally named) the Gateway. Reach her at @thekamrinbaker on Twitter.