It was a compelling moment that synched with the mood of a nation obsessed with the death of desperately needed factory jobs, a small union badly battered by technology and jobs sent aboard. And it centered on a truly iconic American snack, the Oreo cookie.

What lifted this union struggle from obscurity was then presidential candidate Donald J. Trump's vow in September 2015 not to eat Oreos, part of his pitch to blue-collar voters to become their champion.

Hillary Clinton went a step further in March 2016 visiting the workers, members of the Bakery, Confectionary, Tobacco Workers and Grain Millers International and then meeting the chief executive of Mondelez, the giant global snack food maker that was sending half of the jobs at its Chicago factory to Mexico.

That was the core of the story I told after several months of interviews, with colleague Craig Duff in a video for NBC in September 2016.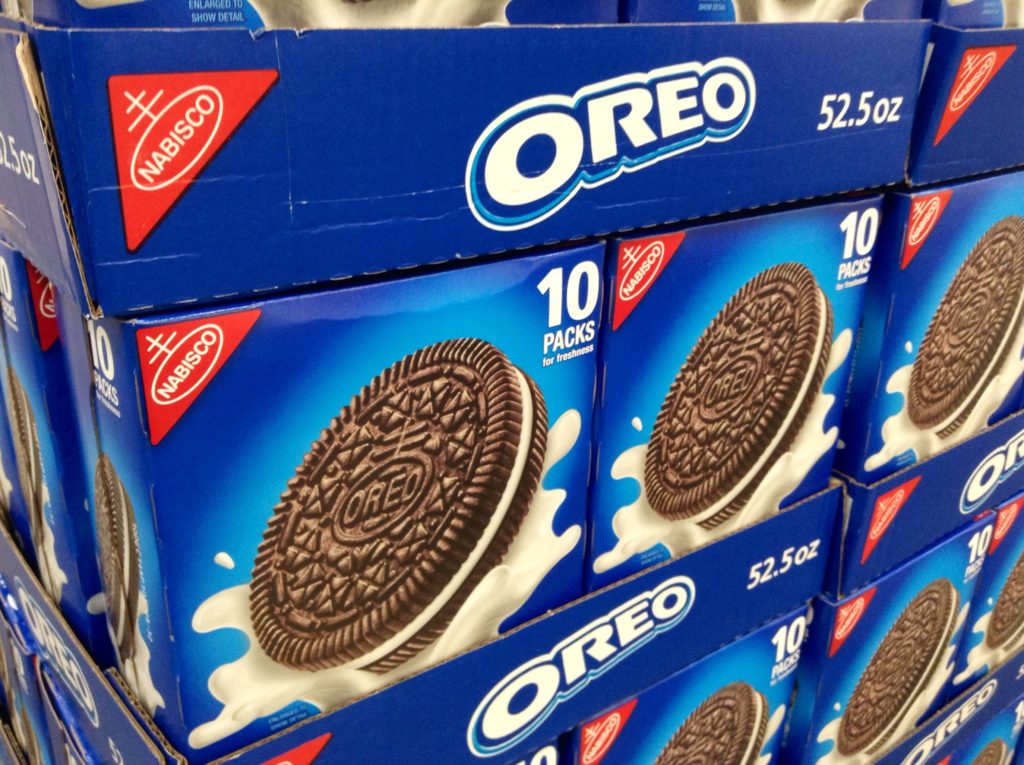 But I felt I couldn't let the story die there, couldn't ignore what happened, and why it mattered. It's an impulse and a regret I've had over decades of reporting. It often troubled me that I had poured my everything into a story, and then never returned to see what happened. I think this is one of the occupational foibles of American journalism that adds to our national amnesia.

I have had a few chances to take the time needed and felt I had done the right thing. In the midst of a severe recession in the 1980s' I spent year reporting for the Detroit Free Press on laid off workers nationally and followed as well workers at one small Michigan factory. It was only the very last interview at the local plant that pulled the story together. A worker ready to commit suicide let me tell him how his colleagues were facing their loss. He decided to live.

Not knowing where the Oreo story was headed, or where it would even be published, I sloughed onward. I focused on several workers I had met at the start of the showdown and layoffs. I visited them. I called them regularly. I did all I could to show I cared about their lives.

As the union carried out its campaign to force the company into bringing back the Chicago workers' jobs, and ultimately a new contract for its 2,000 Mondelez members, I talked again and again with the folks running the union's efforts. On freezing cold Chicago days, I would draw them to an empty, chilly union hall to tell me about themselves and where their campaign was going.

The union had pointed to the contract that the company had signed with a union in Mexico for its new factory there, calling it the kind of deal that companies dictated to corrupt unions. So, I searched for Mexican labor experts who could explain how Mexican unions operate, and how workers have fared with the flood of foreign manufacturers. I learned how workers' salaries have suffered over the years, and searched Mexican newspapers to explain the reality for Mexico's factory workers.

I wrote e-mails regularly to the company, since they preferred not to talk in person, asking for updates. The company spokeswoman wondered if the story would ever be published and pushed back at questions she said were answered before. I pushed back too, saying this was a story that mattered to their stockholders, and the workers. This time I didn't want to forget.

Editor's Note: The follow-up story, which published Feb. 18 on the cover of In These Times, tells the story of Michael Smith, who was called back to the plant in 2018 but under strikingly different conditions. His new job involves running an oven in unbearable heat, and he lost his guaranteed pension.

Other workers like Lisa Peatry, who lost her home, were not recalled and have had to work in lesser paying factory jobs or in low-wage work.

In spite of Trump's campaign threats in 2016, more companies are moving jobs overseas, and the trade war has made working conditions within the US even worse. It's a strategy that has backfired, Franklin reports.

The union is still fighting the lost jobs but so far, it's not a fight it has been able to win.

But most reporters have moved on.
Stephen Franklin is a former labor writer and foreign correspondent for the Chicago Tribune, reporting from Afghanistan to Peru. A Pulitzer Prize finalist, he also worked for the Detroit Free Press, Philadelphia Bulletin and Miami Herald. He has trained local journalists around the world and was the ethnic news media project director for Public Narrative, a Chicago nonprofit. He has taught at the University of Illinois, Northwestern University and Columbia College.