January 25, 2021
Media personalities look back
For its 50th anniversary, Gateway Journalism Review asked eight journalists from print, broadcast and online media to share memories of their careers and the stories that they remember most vividly. GJR also asked them where they get their news, where they think the news business is headed, and which reporters and editors from past decades have had the most influence on them and St. Louis journalism as a whole.
Ellen Futterman
Editor, St. Louis Jewish Light; former reporter and editor at the St. Louis PostDispatch
First job in journalism:
General assignment reporter at the Los Angeles Herald-Examiner in the late 1970s: "There was no getting anywhere in L.A. in a reasonable time because of the traffic. I remember the first time I ever saw a dead body; it was in a plane crash. I got to the crash site before the FAA did. The body was still strapped into the seat. That was crazy."
Memorable stories:
"Not long after I got to the Post-Dispatch was when the AIDS epidemic started coming to the forefront. I knew this was going to be a big, important story, so I kind of jockeyed to get on that beat. This was in the middle or late 1980s. Nothing had really been done at the Post on the gay community before then. I wrote a three-part story about what the epidemic looked like. It was striking how many people wouldn't allow their names to be used. It was a difficult story to do; it was also hard to get it into the paper. But I had some great editors, and we got it in.
"Another was when we had an interview scheduled with Bob Dylan. I was the entertainment editor; our critic Harper Barnes was supposed to interview him on a Friday. On Tuesday the phone rang. And it was Bob Dylan. And you don't say to Bob Dylan 'sorry but this interview is scheduled for Friday, can you call back then.' So I did it. I love music. (Reporter) Paul Hampel was passing me pieces of paper with questions written on them. The funny thing was, other journalists were calling me after the story came out, asking me about Bob Dylan, because he did so few interviews."
Influential people:
"Jim Millstone (Post editor) was extremely helpful, and a good voice of reason. Sally Bixby Defty was one of the first women on the news desk. She is a role model. I have a great deal of respect for (former Post reporter) Martha Shirk; she carved out a great path covering women and children. John Brophy (Post newsroom manager) was a very even-tempered, kind person. I learned a lot from him as an editor myself."
Where I get my news:
"The New York Times, Washington Post, Politico, and the 'Letters From An American' newsletter that Heather Cox Richardson (U.S. history professor) sends out every night; she researches the history behind the news. I admit I get some of my news from People magazine, too."
Where the news business is headed:
"The pandemic has shown how much work we can do from our homes. The future is digital. And it will be curated. For example: You'll get your sports news from one source, world news from a different source, and Jewish news from another source. I see more publications going to a not-for-profit model."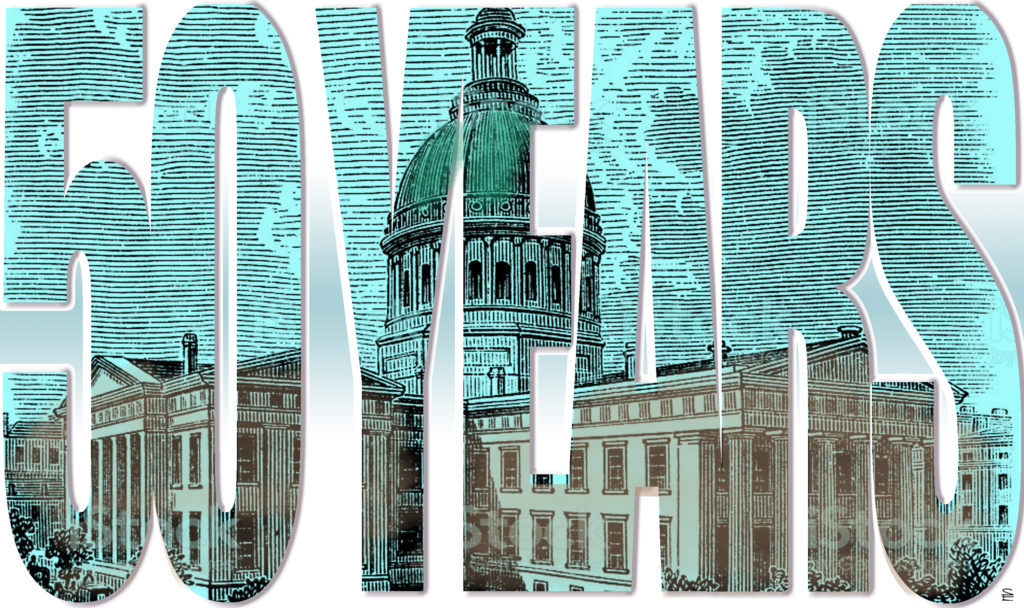 Carol Daniel
News Anchor, KMOX Radio
First job in journalism:
"A small country music station in Jefferson City. I did the weekends; there was a top hits show and I would break in and do the weather and a couple of news headlines. I had to do sports, too. I would call my mother – she's an avid sports fan – and she would tell me how to pronounce the players' names."
Most memorable stories:
"Mel Carnahan's plane crash (in 2000). I had interviewed Carnahan on several occasions. It was a surreal experience to have a man of that stature die in such a way. He was a generous interviewee. It was as if he enjoyed just talking to me. That made it more of a conversation than an interview. "And Ferguson. From a news standpoint, it's one thing that your town's on fire. There's such pain and anger and anguish. But as the mother and wife of Black men, I reacted to it in that way as well, understanding what I knew about the polarizing points of view in our society about race. That's what was so impactful for me. "At the time, our pastor took part in a prayer vigil at the Old Courthouse. We took our youngest son with us – he was 14 then. He was so upset. Later on, I realized he wasn't mad; he was just afraid. He said: 'I don't know why you brought me out here, when a (Black) boy who looks like me was just killed.' I could only empathize with that. For me, news has always been not only about information, but information that can change people's lives. Ferguson was personal."
Influential people:
"Karen Foss was influential: a trusted voice and no agenda, which I think is what has always been needed. And Sharon Stevens (longtime education reporter at KSDK and KTVI). Reporters covering education – that is so important to have."
Where I get my news:
"I watch network news, mostly CBS. I read the Business Journal, some of the articles in the Post, and the Washington Post. Also a couple of print publications focused on the Black community. Some Vox. And I work every day with [stories from] the Associated Press."
Where the news business is headed:
"The trust factor has been so deeply impacted; we have to address that. For journalists today who are out there talking about 'fake news': Can we do some soul searching of our own? Can we look back at the example of the '50s, '60s and '70s, and the way journalism specifically portrayed the Black community then? "As journalists, if you don't take the job seriously, this is going to be a tough battle for you. But even if you do take the job seriously, it's still tough. Building trust and reclaiming it – this is a tough battle. But it's a battle worth fighting."
Ray Hartmann
Founder of the Riverfront Times and its current columnist; former CEO/owner of St. Louis Magazine; panelist on the Nine Network's Donnybrook; radio host for Big 550 KTRS-AM
First job in journalism:
Copy boy for St. Louis Globe-Democrat Editorial Page Editor Martin Duggan in 1968
Memorable stories:
"One of the defining stories for the RFT was during the mid to late '80s, when the powers that be in Civic Progress were taking a big chunk of the local tourism budget and just giving it to the VP Fair. One year it was $650,000; they were just giving it to them, with no bid process. They were doing it to give some guy a job; it was an absolute raid on the treasury. "Another story the RFT did was about Joe Pulitzer (Joseph Pulitzer Jr., chairman of Pulitzer Publishing Co.) and a unique arrangement he had with the Saint Louis Art Museum. He would donate millions of dollars of artwork to the museum, and then it was 'loaned' back to him so he could use it at his home. It was a singular arrangement. It was not the most important story we did, but it was one that we were known for."
Most influential people:
"Bill McClellan Media personalities look back by Jack Grone Daniel Hartmann Futterman 9 has been one of the most consistent and best writers anywhere. Certainly Bob Hyland (former KMOX-AM general manager) was impactful. And Duncan Bauman (GlobeDemocrat publisher from 1967 until 1984); I think one of the first stories we did at the RFT was about how Duncan played his aces. And my old friend Martin Duggan: He was really the driving force behind Donnybrook."
Where I get my news:
"I'm constantly devouring material online; I write articles for Raw Story and I throw in a little bit of work with search engines. It's always amazed me how little publications use their own morgues and story files."
Where the news business is headed:
"Print media are really endangered. I would be surprised if the Post lasts too much longer in its printed format. The Post has done as good a job as it can with STLtoday and trying to save its business."
Sarah Fenske
Host of "St. Louis on the Air" on St. Louis Public Radio; former editor in chief of the Riverfront Times
First job in journalism:
At the Lorain (Ohio) Morning Journal: "I covered the suburbs at first, then switched to city hall."
Most memorable stories:
"I was the editor on a story that Doyle Murphy did at the RFT called "Seamstress for the Klan." It was about this woman who murdered the grand wizard of the Ku Klux Klan (in Leadwood, Mo. in 2017). She had been sewing the robes for the people in the KKK. It was this crazy, kind of gothic story about Missouri. "Another thing: Back when I was managing editor of the RFT I did some stories (in 2011) about our lieutenant governor (Peter Kinder), who had gone to some 'pantsless parties' at this bar. It started with a funny blog post; from there, I started getting all these interesting tips. It ended up being six or seven blog posts. It wasn't intended to be a serious story, but it turned into one."
Influential people:
Tom Finkel, the editor of the RFT who brought Fenske to St. Louis. Also Bill McClellan: "The man is a genius. The way he sees the world, and the affection he has for it, is very much a St. Louis trait. He approaches the city with sympathy; with kindness. He's a perfect St. Louis journalism avatar."
Where I get my news:
"I have to give credit to the Post-Dispatch. They still set the agenda in this town; they do good work. I also think St. Louis Public Radio is increasingly doing a lot of stuff that you can't ignore. The Business Journal also does some great work."
Where the news business is headed:
"It's a tough time for smaller and midsized cities. St. Louis is still doing a lot better than other comparably-sized places. We still have a good city magazine; we still have an alt-weekly. St. Louis journalism is hanging on in ways that are very impressive."
Ellen Sherberg
Former editor and publisher of the St. Louis Business Journal; now a consultant for American City Business Journals
First jobs in journalism:
Copy desk intern at the Providence Bulletin; later city desk secretary at the Globe-Democrat
Most memorable stories:
"Probably the crash of Ozark Airlines Flight 809 right near UMSL (July 1973). An airplane crash takes precedence over everything. I was at the Globe at the time. To be fair, I didn't report the story myself; I just carried the batteries for the reporters' walkietalkies. The destruction at the crash scene – it was overwhelming. "Also, the first profile we did on Sam Goldstein, the chairman of Apex Oil, right at the beginning of the Business Journal. We were doing our list of the biggest private companies in St. Louis. Apex was at the top, and nobody knew anything about them, so we wrote a long profile. Mark Vittert (Business Journal co-founder) came up with the headline: 'Sam Who?'"
Influential people:
William Woo (former editor at the Post); Martin Duggan at the Globe "although I didn't agree with him. They were both very clear voices, and important voices in print journalism." Sally Bixby Defty at the Post: "She taught me about second chances. She was a real role model for women in journalism." Mark Vittert: "His vision for covering business news impacted news coverage in general." Al Fleishman (a founder of Fleishman Hillard PR agency): "He taught me about people and power as well as people in power."
Where I get my news:
"For local news about St. Louis, I read the Post online, and the Business Journal online. And then the Times and the WSJ. And Axios and Politico. And television, too."
Where the news business is headed:
"It's going to be hyper-local. A lot of the big, national coverage will be industry-segmented. I think more news outlets will charge for subscriptions what they should be charging, and people will then make choices based on what's important to them."
Sylvester Brown
Former Post-Dispatch columnist; former publisher of Take Five magazine; author and not-forprofit executive
First job in journalism:
"At a local black-owned publication called Tryst that was distributed at restaurants and bars. I was at community college studying art and graphic design. It was like an unofficial internship; I started writing stories and interviews."
Most memorable story:
"In 2003 there was a group of people going to Powell Symphony Hall in a car when another car plowed into it, killing two of them. The driver of the second car went through the windshield; he woke up after the accident and ran off. He was wanted. I had an activist lawyer friend, Justin Meehan, who called me two days later and said: 'I've got the guy in my office and he wants to talk to you.' When I got there he was wailing. He wanted to tell his story before he turned himself in. "I told his story verbatim in the paper. They held the presses for it; it was my first frontpage story. I covered the trial a year later. The family members of the victims spoke about forgiveness. [Prosecutors recommended a 14-year sentence, but the judge ended up giving the defendant 120 days in jail plus five years' probation, according to Brown's story at the time.] "The judge said the victims' families had saved his life. It was the most beautiful story of redemption and humanity that I had ever written. And it changed the outcome of that trial."
Influential people:
"When I started Take Five, I wanted to emulate the Riverfront Times. I thought Ray Hartmann was one of the boldest journalists in St. Louis. His voice and his take on things were very influential on me."
Where I get my news:
"I'm a Facebook Fenske Brown Sherberg Continued on next page I think more news outlets will charge for subscriptions what they should be charging, and people will then make choices based on what's important to them." — Ellen Sherberg " 10 junkie. I've also got a subscription to the PostDispatch, and The New York Times and the Washington Post."
Where the news business is headed:
"Now anybody can go out there with a cell phone or camera and report the news. There's this site called Real STL News; they remind me of myself back in the '80s. They're showing up at crime scenes; they're talking to people in the street. But the internet is a double-edged sword. Everybody's ideas are validated, no matter how wacky and crazy they are. We can use the media for good, but there's always the threat that it can be used for bad."
Jeannette Cooperman
Prolific feature writer, former staffer at the Riverfront Times and St. Louis Magazine, and staff writer at The Common Reader at Washington University
First job in journalism:
Managing editor of an earlier incarnation of St. Louis Magazine in the early 1990s. "It was fun, chaotic and disorganized."
Most memorable stories:
"Going back and researching the history that put Ferguson into context (for the magazine). That really opened my eyes and helped me gain perspective. "Another one was writing about the River Des Peres for the Riverfront Times (in 2000). It was kind of a depressing story. I was going to community meetings; architects had ideas to clean it up and develop it and turn it into a real center for St. Louis. But you could see people's caution and fear about trying to do something; people seemed to prefer an open ditch. It was maddening trying to cover that. It has a history of environmental toxins, but nothing ever got done. I think they should clean it up and turn it into something that's an asset."
Influential people:
Sarah Fenske: "She brought the RFT back to what it used to be; now she's doing an amazing job in her show on St. Louis Public Radio." Bill McClellan: "He gives people something to hang onto that feels human and accessible."
Where I get my news:
Local news is hugely important. I get a lot of my news through online newsletters; I love the Atlantic; I also read The New Yorker and The New York Times. We watch the local news because it's something to talk about in the evening. I'll read the Post, but not with the same kind of excitement I did years and years ago. St. Louis Public Radio is probably my favorite source of local news. I feel like they have the chops that used to be the purview only of the daily newspapers."
Where the news business is headed:
"Online, for sure. I do think it's going to be a lot more newsletterish; a lot more niche. This is to our detriment; every city needs a local version of the NYT, but we haven't figured out a way to pay for that investigative reporting. I would love to see more public funding."
Karen Foss
Former anchor at KSDK-TV NewsChannel 5; now living in Santa Fe, New Mexico.
First job in journalism: "A fill-in secretary at the CBS station in Kansas City in the mid-'70s. I couldn't type, but my communications professor told me I should apply for the job. So I put on a skirt and went downtown. I worked my way up through the station and ended up being an anchor there – for a general manager who had said he would never have a woman anchoring the news."
Most memorable story:
"The flood of 1993. It was a local story that made international headlines. It was both professionally and personally a big story. I had a little cottage on the Mississippi between Elsah and Grafton; I remember helping sandbag in Elsah. The most heartbreaking image was when our reporter Jean Jackson was standing by when this enormous farmhouse – two stories plus an attic – was swept away by the water (during a levee breach in Monroe County, Illinois)."
Influential people:
Bill Bolster (former KSDK general manager): "He brought a fresh and much more aggressive tone to the station, but not in a negative way. He really believed in promoting what we were doing, and putting the money behind it."
Where I get my news:
"We have a remarkably good local newspaper, the Sante Fe New Mexican. It's a family-owned paper. The owner sold it to Gannett, but he became so frustrated with how they were running the paper that he bought it back. And The New York Times and the Washington Post online."
Where the news business is headed:
"The most important thing lies with consumers; for them there needs to be media intelligence. We're bombarded with so much information, and so much opinion that is labeled as news. For many people it's hard to distinguish where the information is coming from, and whether it's from a reliable source."
GJR Publisher, William H. Freivogel, asked three St. Louis journalists to look back and ahead.
Don Marsh
TV and Radio reporter and longtime host of St. Louis on the Air
We've come a long way since my early television days in the sixties when local television news crews of three or four would haul 600 pounds of camera gear to cover stories. Then came video tape and mini cams, satellite technology, and now TV reporters shooting their stories themselves with cameras they can hold in their hands, and edit in the field. Not to mention Zoom interviews in these days of pandemic.
Technology has changed everything. The future will certainly include further technological advances resulting in more blogs, podcasts, and news distributed by, and consumed through, social media. Everything we need to know will continue to be at our immediate disposal on devices we hold in our hands, wear on our wrist or perhaps from chips embedded in our skin, dispensed by a wide variety of sources…including everyman journalists…with myriad motives. They will be capable of reaching us with fewer editorial firewalls and minimum fact checking while traditional print media resources drift into the shadows. Can the Post Dispatch become what it once was again? Can traditional television networks remain relevant? Can radio? Cooperman Foss Marsh Everybody's ideas are validated, no matter how wacky and crazy they are. We can use the media for good, but there's always the threat that it can be used for bad." — Sylvester Brown " The most important thing lies with consumers; for them there needs to be media intelligence." — Karen Foss " 11.
Will they be like today's major cable networks presenting opinion as news and play to audiences who, like Lemmings, flock only to politically comfortable sources leaving them unexposed to opposing points of view. That's seenn by many as a major source of today's political and social polarization.
While it's impossible to predict the future of journalism and how it will be produced and consumed, it is not difficult to imagine much of it as a potential threat to democracy as we have known it requiring new levels of vigilance and media literacy.
Don Corrigan
Webster University professor and former editor Webster-Kirkwood Times
It's hard not to think of the 50 years that Charles Klotzer has devoted to the Journalism Review and wonder if there is not some disappointment – maybe even a bit of sadness. Let's face it, has the situation for journalism in St. Louis and in our nation gotten any better after all those issues, all those articles and bylines? Newspapers have folded forever. Venal politicians yell "fake news." Our city and our country is divided. We cannot even agree on basic human health measures in a 100-year pandemic. Charles Klotzer might, with good reason, feel some disillusionment in these dark days.
The truth is, however, that Klotzer has made a difference. His legacy journalism and his journalism legacy have made a difference. I saw it personally after the Hazelwood Supreme Court decision in 1988, when young people were told that free speech was a First Amendment gift that was not meant for them. Klotzer wasn't having it. He argued otherwise. Young people were moved by what his publication had to say – and many of them became reporters and editors and parents who carried that message forward. When I see new generations of young people bravely speaking out that black lives matter, that climate change is real, that the carnage of gun violence has to end – I know that the philosophy of free speech espoused by Klotzer is somehow a factor in all of this.
Klotzer's Review has argued for many of the causes that young people have embraced today and many, many more important issues over five decades. He has criticized the press when it has looked the other way, when it has not wanted to confront and cover issues that make people uncomfortable. At the same time, Klotzer also has been a steadfast ally of the press, especially in these times when the chips are down and, frankly, the chips are in short supply to fund vibrant and much-needed media voices. Perhaps, Klotzer's biggest accomplishment is having fostered a nucleus of concerned citizens who care about journalism. These are people who will not sit quietly when demagogues try to silence journalists and call them "enemies of the people." These are people who have been inspired by the 50-year legacy of Charles Klotzer.
Linda Lockhart
Interim editor St. Louis American and former editor and reporter at St. Louis Public Radio and the PostDispatch
The media landscape in St. Louis has been changing and continues to change at a pace that makes my head spin.
I set out on my path to become a journalist in 5th grade at St. Stephen's Lutheran School in the old Gaslight Square neighborhood, some 57 years ago. The school newsletter for which I reported was cranked out on a mimeograph machine. Not quite the hammer and chisel of the earliest scribes. But pretty primitive, still.
Fast forward through nearly a half dozen decades, I've gone from using manual typewriters, to electric ones; on to several generations of computers, until the convenient laptop I use today.
Fewer people are reading print editions that I prefer, shifting instead to getting their headlines not just on the aforementioned laptop, but on phones that fit in the palm of their hands or even on their Smart watches. They look to Twitter to see what's happening rather than picking up a paper at their doorstep.
The methods for gathering, presenting and obtaining the news may have changed, but the mission and goals, at least for me, remain the same:
Give the audience stories that help them learn more about what's happening Give them something I believe they need to know
Give them something that they wouldn't get, if not for me; something that will make them say, "hmmm, that's interesting."
That was my mantra when I worked as an editor on the national/international news desk at the St. Louis Post-Dispatch. It remains true for me as I serve now as the interim managing editor of the St. Louis American.
None of us knows what the landscape of the future will look like. But I expect for the journalists and the audiences we serve, we'll just keep pushing forward to do what we are called to do: educate, inform, enlighten, no matter which tools we use.