Missouri Solicitor General D. John Sauer was the man who rounded up 17 Republican attorneys general to support the Texas claim that the electoral votes of four other states should be thrown out of the 2020 presidential tally.
As important as that role was, Sauer is not well known to the public. His family, on the other hand, is.
Sauer's maternal grandfather, the late George Capps, developed Plaza Frontenac, chaired the board of trustees of Washington University and distinguished himself in at least a dozen other ways in business and community service. Sauer's paternal grandmother belonged to the family behind Forshaw of St. Louis, a furniture retailer dating from the 19th century. His father, Fred N. Sauer, is the founder of Orion Investment Co. in Clayton.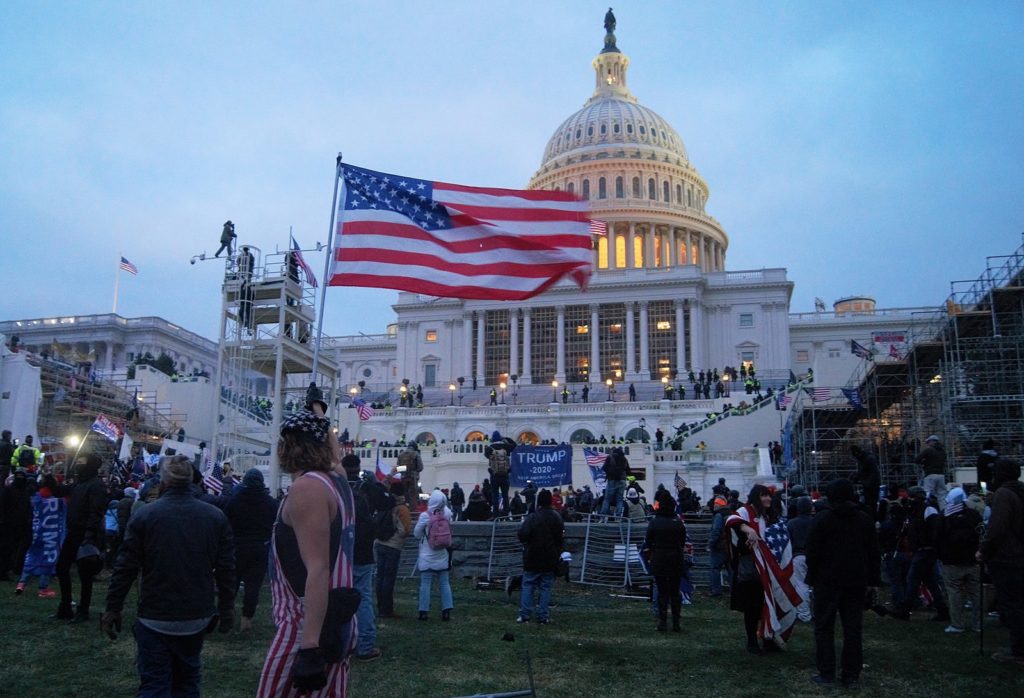 The extended Sauer clan seems to have been blessed with wealth, elite education, business accomplishment, and even good looks and athletic ability. Several members of the clan are also characterized by opposition to abortion and support for right-wing politics.
Fred N. Sauer, who appears to have prospered with the Orion investment company he founded more than 40 years ago, donated hundreds of thousands of dollars to the Missouri Roundtable for Life, an organization he founded in 2006 to oppose abortion and embryonic-stem cell research. (The organization appears now to be defunct.)
In 2012, Fred Sauer unsuccessfully sought the Republican nomination for Missouri Governor – some thought primarily to bring attention to his anti-stem cell views. One of his close political allies in those days was Ed Martin, who was then seeking the job of Missouri Attorney General. Sauer is the author of a book entitled "A Simple Guide: How Liberalism, A Euphemism for Socialism, Destroys Peoples and Nations." In 2009 he won praise from Jim Hoft, the Gateway Pundit, for organizing and speaking at an anti-Obamacare rally in Clayton, where Hoft also spoke.
Fred N. Sauer's father – D. John Sauer's grandfather and namesake – was also politically active. Several times in the early and mid-1960s (when Phyllis Schlafly also was allegedly a part of the group), his name appeared in the Post-Dispatch because of his role as "a St. Louis coordinator of the John Birch Society." The newspaper quoted Dr. Dean Sauer, a surgeon who lived in Ladue, as attacking the United Nations for being an instrument of Russian conspiracy and calling Social Security the greatest fraud ever perpetrated on the United States. In a statement that has a resonance for Trump followers today, he was quoted as saying the United States "should stop apologizing to each pip-squeak who takes our money and then spits right back into the teeth of Uncle Sam." The Birch Society, he lamented in 1963, had been smeared by the "liberal press."
Meanwhile, in 1960, Dean Sauer's wife – D. John Sauer's grandmother – was helping to organize a fund-raising dinner for the Cardinal Mindszenty Foundation, the Post-Dispatch reported. Named for a Hungarian Cardinal who had defied both the fascists and the communists, the Mindszenty Foundation was founded in 1958 by a group that included Phyllis Schlafly, her husband, and her sister-in-law, Eleanor Schlafly. The foundation "exposes the errors of socialism and communism; promotes the traditional nuclear family; … and upholds authentic teaching of the Catholic Church," according to the boilerplate in its annual IRS Form 990.
Although the 990s show that by 2020 the organization's assets had dwindled to little more than $270,000, the foundation still publishes a newsletter. It is based in the Phyllis Schlafly Center, 7800 Bonhomme Avenue in Clayton. The foundation's volunteer president is Liza Forshaw, a daughter of Phyllis Schlafly who once practiced real estate law for Thompson Mitchell (now Thompson Coburn). Her husband is Joseph ("Joe") Forshaw, former president of Forshaw of St. Louis and part of the same Forshaw family to which Sauer is connected through his father's side. Joe Forshaw is now chairman of the board of the libertarian Show-Me Institute, whose president is Rex Sinquefield, a major donor to D. John Sauer's current boss, Eric Schmitt. Sinquefield gave $500,000 to Schmitt in 2016 and $1 million to a Political Action Committee (PAC) that supported Schmitt's campaign in 2020. The Sinquefield-Schmitt connection is ironic because Fred Sauer clashed with Sinquefield only a few years ago over the issue of campaign financing. Calling him "King Rex" and "Tyrannosaurus Rex," Sauer said Sinquefield was "destroying representative government in Missouri for his own interests." Sauer poured more than $1.1 million of his own money into a campaign in 2016 for Amendment 2, to limit individual contributions to candidates for any state or judicial office to $2,600 per election. The amendment won voter approval, but loopholes and court rulings have had the effect of watering down its impact.
Paul Wagman is a former Post-Dispatch reporter and FleishmanHillard executive who is now an independent writer and communications consultant.