October 29, 2019
Gwen Ifill, best of journalism's best, to be immortalized on a postage stamp
In September 2018 I received a call from Carol Stroud, who does research for the U.S. Postal Service. Stroud explained that a Gwen Ifill postage stamp was under consideration. Deservedly so, I thought. During a 39-year journalism career, Ifill began at the Boston Herald-American, moved on to the Baltimore Evening Sun, began covering presidential politics at the Washington Post, and advanced to the New York Times, where she was White House correspondent.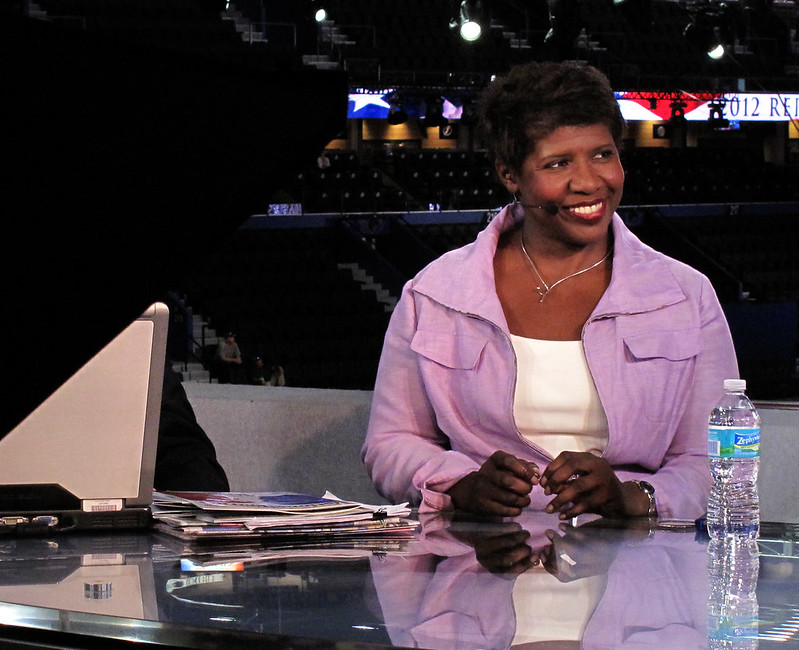 What an incredible career climb, many of us thought in the mid-1990s; however, Ifill was not finished. She pivoted to another news medium, television, and was a congressional correspondent for NBC News. Later, Ifill moved to the "News Hour" on PBS as a correspondent. Soon, she made history as part of the first two-woman anchor duo, pairing with Judy Woodruff. In addition, Ifill was moderator and managing editor of PBS' "Washington Week," where on Friday nights at 8 p.m., the best-sourced capital correspondents gathered around a table to analyze the inner workings of Washington. Ifill was the queen of the table.

Furthermore, Ifill moderated vice-presidential debates in 2004 and 2008, the latter in which Ifill earned pop culture notoriety: In an "SNL" skit, Queen Latifah played Ifill, flummoxed by wacky answers to questions she posed to candidate Sarah Palin. In 2009, Ifill's book, "The Breakthrough: Politics and Race in the Age of Obama," was published.

In doing research for the Postal Service, Stroud found my Ifill references in "Rugged Waters: Black Journalists," [2003, August Press] my second book. There I chronicled when Ifill was among a handful of A-list black journalists who left the New York Times in 1994, moves that shocked colleagues and the management. Ifill said at that time that she did not exit out of frustration or anger but moved to NBC because of opportunity. She was enthusiastically recruited by the late Tim Russett, iconic host of "Meet the Press." Also, in 2012, I was quoted in a Diverse Issues in Higher Education magazine article, a time when Ifill wowed viewers at PBS "News Hour" and "Washington Week."
I accepted Stroud's invitation to serve as a consultant, which meant checking an 800-word essay for tone and accuracy, and reviewing the commissioned artwork, a 2008 Robert Severi photograph that was redesigned by art director Derry Noyes. I agreed that the image was attractive and appropriate.

In addition to career excellence, Ifill was defined by her friendly professionalism, and, grace. The Ifill stamp is 43rd in the USPS Black Heritage series, according to the news release announcing the 2020 stamps lineup. Traditionally, Black Heritage Series stamps are released in February.
Ifill "represents the best of the best in journalism," I said Oct. 22 when contacted by the Baltimore Sun, on the day of the USPS announcement. "I'm a great admirer of her and I'm glad this moment has come so that she can be immortalized."

What made Ifill so amazing? "To suggest Gwen Ifill was a talented reporter is like offering that Mozart was a pretty good composer," wrote Peter Jensen in a rare, signed Baltimore Sun editorial Oct. 23. He said Ifill was already a camera-ready newscaster 36 years ago when she was an ink-in-the-veins local politics reporter for the Evening Sun newspaper.

Ifill's method was infused with the sense of giving people – especially those outside the Washington, D.C. bubble – chances to be heard and respected. Even as a young reporter during the tense Boston busing for racial desegregation case, she managed to interview people who appeared at first glance to be menacing and persuade them to talk about their concerns. At high-profile televised national office candidate debates later in her career, Ifill reliably asked questions that voters in the hinterlands wished they could ask.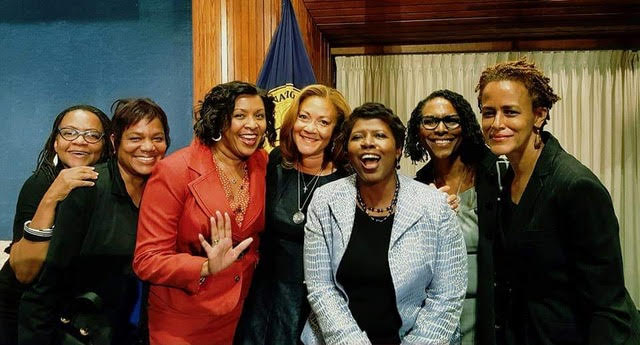 Late January marked four months since I agreed to vet the application for the probable Gwen Ifill USPS stamp. I was sworn to keep quiet until an affirmative announcement was made. I kept my promise.

Wayne Dawkins is an associate professor at Morgan State University School of Global Journalism and Communication in Baltimore. His profile of Gwen Ifill will be published in the forthcoming American National Biography published by Oxford University Press. Follow him on Twitter @waydaw.