Union members at the St. Louis Post-Dispatch and other papers owned by Lee Enterprises Inc. are urging the company to fight hard against a takeover attempt by Alden Global Capital LLC, a hedge fund the unions accuse of "gutting newsrooms."
In a letter Monday to Lee's board of directors, 12 guilds representing Lee's unionized newsrooms warned that Alden — which owns papers including the Chicago Tribune, the Baltimore Sun and New York's Daily News — would leave Lee's operations "in ashes."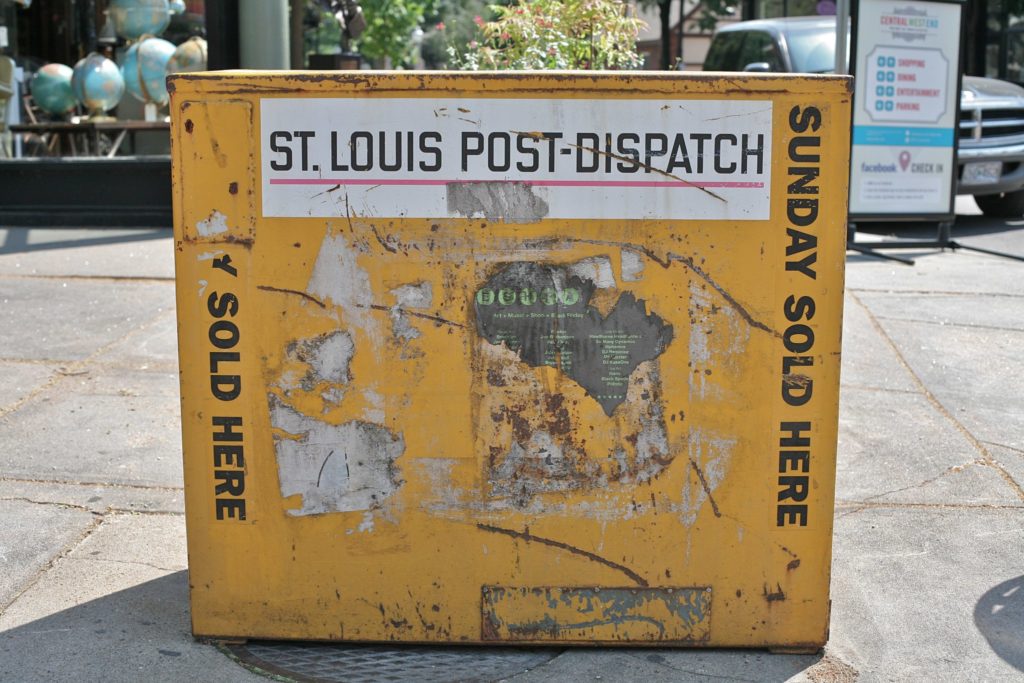 "Alden has cut their staffs at twice the rate of competitors, resulting in the loss of countless jobs," the unions wrote. "They've fostered unhealthy and untenable workplaces that make it impossible to retain talent. They've shuttered physical newsrooms to leave journalists working from their cars…They are not good stewards of their investments. They do not even try to run a sustainable news company."
The guilds sent their letter a week after Florida-based Alden announced a cash offer of $24 per Lee share, valuing the Davenport, Iowa-based company at around $141 million. Alden, an aggressive buyer of newspaper chains over the past decade, said its bid represented a premium of approximately 30% over Lee's closing share price on Nov. 19.
If Alden succeeds in taking over Lee, it would mark a new period of uncertainty for the Post-Dispatch and Lee's other newspapers, according to Jeff Gordon, a Post sports columnist who serves as president of the United Media Guild. The guild represents about 90 workers at the Post.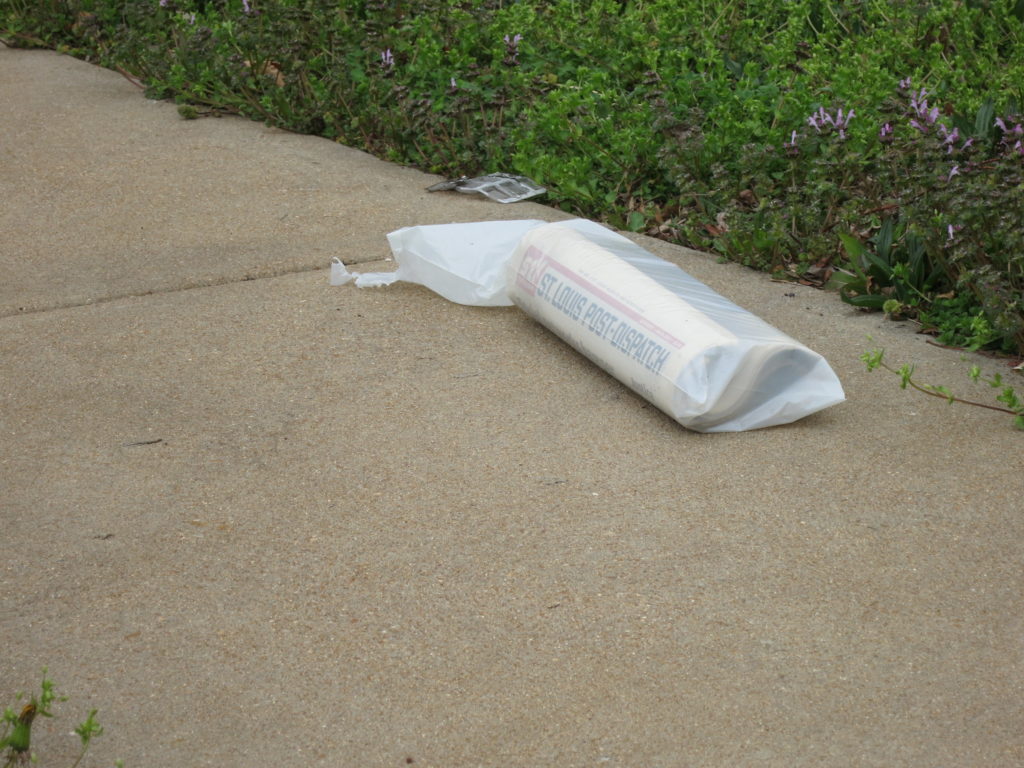 "Anybody in the business knows what Alden means, and what that threat means," Gordon told Gateway Journalism Review. "We've had our battles with Lee over the years, but at this point we're very much on Lee's side."
Earlier this year Alden fought off other prospective bidders to win control of Tribune Publishing, and immediately embarked on cost cuts that eliminated more than 10% of newsroom staff, according to a July report from Poynter.
The Tribune takeover served as the news peg for a November cover story on Alden in the Atlantic. (The story's title: "The Men Who Are Killing America's Newspapers.")
Asked to describe the mood at the Post-Dispatch, Gordon said: "People are anxious. What's happened at the Tribune has been front and center in our industry."
Alden says it already owns approximately 6.3% of Lee's stock. In recent days Lee's shares have traded around the $25 mark, a dollar above Alden's offer, signaling that some investors believe Alden could increase its bid.
Lee has not formally rejected Alden's unsolicited approach. The company says its board "is carefully reviewing Alden's proposal to determine the course of action that it believes is in the best interest of the Company and Lee shareholders."
It's too soon to know which side will prevail, but Lee has taken steps to protect itself. Two days after Alden disclosed its bid, Lee announced a "poison pill" plan designed to slow Alden down while Lee's board considers its options. In essence, the plan prevents Alden from being able to rapidly buy up significant additional amounts of Lee's stock.
Alden is not backing down, however. Signaling a possible battle for control of Lee's board at the company's annual meeting of shareholders in early 2022, Alden on Friday nominated three independent directors for seats on Lee's eight-member board.
In response, Lee said Alden may not have followed the correct procedures in making the nominations.
An Alden spokeswoman did not respond to an e-mail from GJR seeking comment.
"Our goal is to provide valued news and information to journalism subscribers nationwide," Alden said in a Nov. 22 statement announcing its offer for Lee.
"Our interest in Lee is a reaffirmation of our substantial commitment to the newspaper industry and our desire to support local newspapers over the long term," Alden added.
Gordon said that in coming weeks the unions will "try to reach out to [Lee] shareholders as best we can" in an attempt to persuade them to reject Alden and stick with Lee's current management team.
"We are going to work as hard as we can to try to help fend this off," he said. "The unanswered question is how many shareholders are willing to play the longer game, and see this thing through."
In November the United Media Guild agreed with the Post what is "ironically our best contract in a long time," Gordon said. That contract, which must still be approved by the Guild's members, provides for most of them to receive pay increases of 3% for 2022 and 2023, with a 2% increase for 2024.
The Post also agreed to allow Guild members to continue working remotely during the COVID pandemic, depending on a number of factors including how long St. Louis City keeps its masking recommendations in force.
Gordon noted that the Guild has had a "very constructive" relationship with Lee for the past several years.
"Getting that contract in place will be important," he said. "If Alden does take over Lee at some point, having a contract — we hope — will provide at least some protection."
Lee's other dailies include the Omaha World-Herald and the Buffalo News. The company operates digital products as well as over 350 weekly and specialty publications in 77 markets. Lee's publications in Illinois include the Southern Illinoisan in Carbondale, the Pantagraph in Bloomington, and the Herald and Review in Decatur.
Last year Lee bought 30 daily newspapers and other assets from billionaire Warren Buffet's Berkshire Hathaway for $140 million. As part of the deal, Berkshire Hathaway helped refinance Lee's debt and became Lee's sole lender.
Like Alden, Lee has been an aggressive cost cutter. Since buying the Post-Dispatch in 2005 it has reduced newsroom staff through multiple rounds of buyouts and layoffs. More recently it sold the Post-Dispatch's downtown headquarters building and moved the staff to leased office space nearby. It also moved the Post's design functions and copy desk to a Lee facility in Indiana.
"Lee has run a very tight ship," Gordon said. "There's not much fat at the Post-Dispatch. Those who are left at the Post-Dispatch do a lot of work.
Jack Grone is editor of McPherson, an independent journalism start-up based in St. Louis. He is a former reporter and editor for Dow Jones Newswires whose writing has appeared in The Wall Street Journal and Barron's. Follow him on Twitter at @McPherSTL.