As a young photojournalist just a few years out of college, Jason Howell was finally settling down. He had a full-time staff job at the Journal Gazette and Times-Courier in eastern Illinois and had just signed a year-long lease on an apartment in Charleston. As the only staff photographer at a paper that dates back to 1860, he was capturing the bread-and-butter images of a small community: a new daycare center, a career conference for 8th graders and a building fire.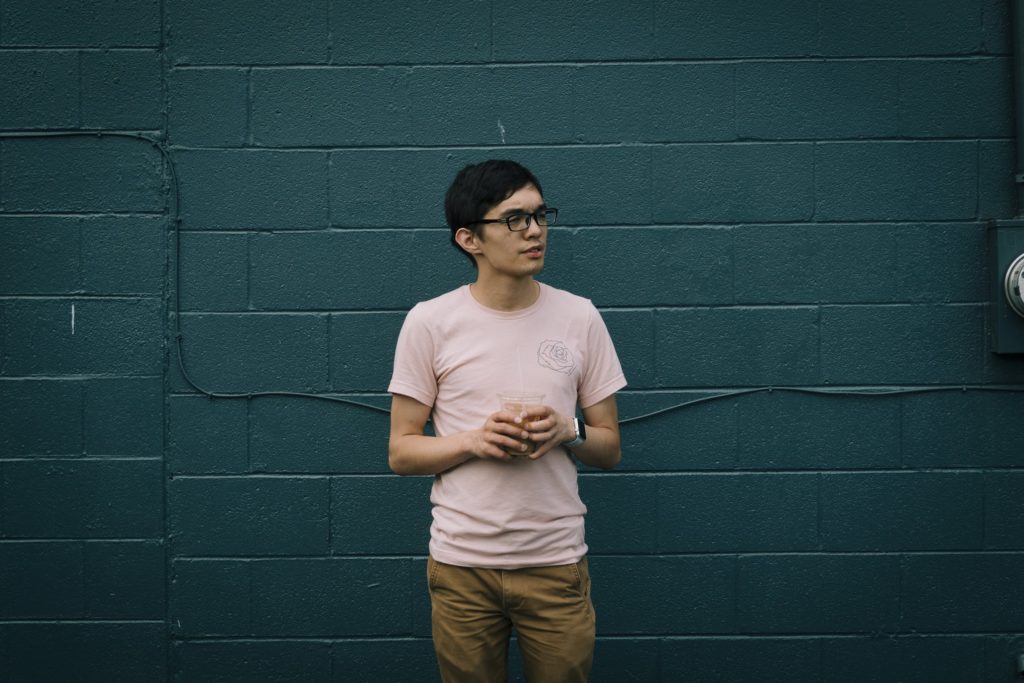 Howell, a 2017 college graduate who worked for his student newspaper at Eastern Illinois University, was on the job for 56 days when he was laid off in May in a round of cuts that also eliminated two copy editor positions at the Lee Enterprises owned-paper.

MORE: A laid off photojournalist reflects on what might have been

In an industry that continues to retract, with newsroom employment dropping nearly by a quarter in the last decade, according to Pew Research Center, photojournalists are often the first to go. It's not only newer hires like Powell. The State Journal-Register in Illinois, which is owned by Gatehouse Media, laid off its photo editor on May 1. Rich Saal had been at the paper for 33 years, most of them as photo editor. It's also not just smaller papers. Both the Chicago Sun-Times (in 2013) and the New York Daily News (2018) laid off their entire photo staffs in one swoop.

The layoffs are part of a disturbing trend that simply could not be happening at a worse time in a post-truth society quick to label news as "fake" when it doesn't align with previously held beliefs. In that world, photojournalism, following a set or principles and produced under a generally accepted code of ethics, provides an often irrefutable take. In other words, it is a first-hand witness. Getting rid of visual journalists also discounts the role visual journalism plays in attracting and keeping readers and viewers. As a 2015 study from the National Press Photographers Association found readers actually want good photojournalism, not just any kind of video or picture.

"Many, or most, legacy publications continued to limp along, fumbling with this golden egg of a visual staff dedicated to the idea of communicating with the audience on a very basic human level," said Mike Zajakowski, a former picture editor for The Chicago Tribune who was laid off in 2018. "Worse, it has not been uncommon for the talents of the visual staff to be used ineffectively, chasing the small stuff while rebuffing photographer's pleading to engage in more meaningful storytelling and begging for equal status and pay in the newsroom."

Part of the problem is that Instagram has made quasi-visual storytellers of anyone with a mobile device, and journalism programs (mine at Columbia College Chicago included) are producing multimedia graduates who can do a little of everything, including snapping a quick photo at a protest or a fire. The Internet has both given and taken, raising the profile of visual journalism and also diluting its value. The same can be said for technology's impact, making it easier to produce quality images without investing in expensive equipment or the person who knows how to use it.

As an industry, we attract and recruit writers who can also shoot, but we don't do the same for our visual journalists.

I reached out to Lee's Central Illinois editor, who declined to comment and referred me to Randy C. Mitchell, publisher of the Journal Gazette & Times-Courier. I told him that I wanted to talk about the role of photojournalism at the paper. He also declined to comment. "I have no comment and will not respond to employee related issues," he wrote in an email.

Every few years, it seems, I sit down to write about the future of photojournalism. It's almost always spurred by yet another round of layoffs. I first wrote about the issue for American Journalism Review in 2013 when the Sun-Times laid off its staff, including a Pulitzer Prize winner. The story, headlined "Identity Crisis in Photojournalism," published just as I was helping Columbia College start a new photojournalism major that heavily emphasizes documentary video and immersive skills like AR and VR. (AJR has since closed, but the major now has dozens of students). Our photojournalism major attracts students who want to report visually, to hold officials accountable visually, who want to be on the front lines of history. Their strength may be telling stories visually, but their skills are just as valuable to a newsroom as our students who write feature-length stories. The students also are better prepared in many ways for parts of the industry that are experiencing growth, particularly the digital-native news sector, which saw newsroom employees increased by 79%, from about 7,400 workers to about 13,000 in 2017, according to Pew. And yet photojournalism hires are often the first to go when a legacy newsroom manager looks around and tries to determine what readers won't miss. (Copy editors are a close second).

We have to stop looking at photojournalism that way.

"Anyone like me with decades of experience has heard the same tired arguments against supporting or investing in photojournalism; we don't have the time, we don't have the space, we don't have the resources, on and on," said Zajakowski who is now the marketing manager and multimedia producer for the Grant Park Music Festival in Chicago.

There are exceptions, of course. Two places where Zajakowski worked, The Times of Northwest Indiana, and the Chicago Tribune, made strong commitments to visual journalism, he said. "It was not always easy though, at the Tribune, to see that commitment on every story every day," Zajakowski added. The New York Times, The Washington Post, San Francisco Chronicle and National Geographic also have continued investing in visual journalism when others have stopped. In fact, The New York Times made visual journalism its number one priority in 2017, and although the media heavyweight is bigger and financially stronger, there are compelling arguments in its 2020 report for smaller news organizations as well. "The most poorly read stories, it turns out, are often the most 'dutiful' — incremental pieces, typically with minimal added context, without visuals and largely undifferentiated from the competition," the report noted. "They frequently do not clear the bar of journalism worth paying for, because similar versions are available free elsewhere.Our journalism must change to match, and anticipate, the habits, needs and desires of our readers, present and future. We need a report that even more people consider an indispensable destination, worthy of their time every day and of their subscription dollars."

As for Howell, he wants to stay in photojournalism and for now will commute between his apartment in Charleston and Peoria, where he grew up.

"The print journalism job market around here is atrocious," he said. "I'm keeping my options open, something that will let me report the news or allow me some creativity in photography and video."

This story first appeared in Publisher's Auxiliary, the only national publication serving America's community newspapers. It is published by the National Newspaper Association. GJR is partnering with Pub Aux to re-print Jackie Spinner's monthly "Local Matters" column on our website. Spinner is the editor of Gateway Journalism Review. Follow her on Twitter @jackiespinner.