Sally Bixby Defty, a heralded journalist known internationally for the depth and beauty of her writing and editing, as well as her ability to take on a variety of subjects, died Wednesday. June 29, In a nursing facility at Ticonderoga. NY., of the infirmities of age. She was 89 years old , just a month shy of her 90th birthday.
She lived most of her life in St. Louis, but had lived in Bolton Landing, NY, for 14 years where her family had long had a summer outpost. Her house there was designed by her son Matthew Defty, a Chicago architect.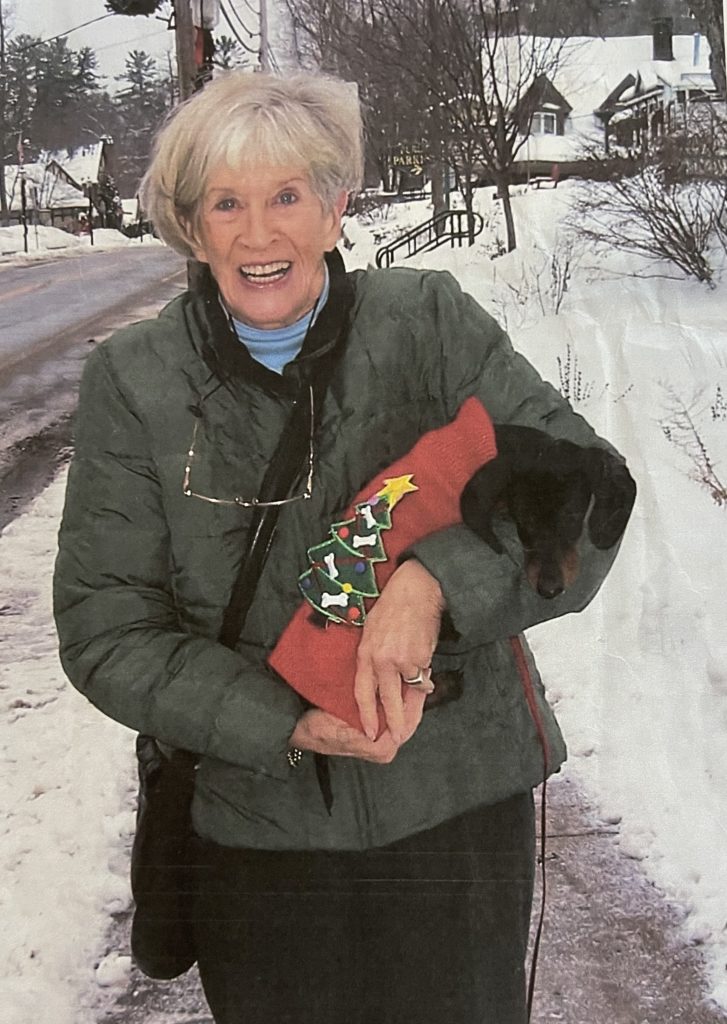 She was a long time member of the staff of the St. Louis Post-Dispatch, and was the first woman to be named executive city editor at the P-D. She was highly regarded by her colleagues, and her resume of stories was extraordinary for variety, great style and readability and accuracy. She covered everything from a mass murderer's grisly graveyard to the doings of debutantes at St. Louis's annual society ingathering, the Veiled Prophet Ball.
Sarah Tuttle Bixby Defty was born and reared in St. Louis, Missouri. She graduated from John Burroughs School in St. Louis and from Vassar College, Poughkeepsie. NY.
She held a variety of jobs after graduation, and once was in the movies as body double for Jane Russell. She was proprietor of a popular restaurant in St. Louis called Sarah's. When times were tough, she and her sister, the late Lucy Bixby Bertelson, worked sorting mail at the downtown Post Office during the Christmas crunch
But her true calling was journalism, which she pursued with vigor and enthusiasm at the Post-Dispatch. She began her career there as Women's Editor, then worked her way into the newsroom as a reporter, the first woman to have a desk amongst a population of men in white shirts, many of whom resented having their male bastion infiltrated by a woman. She proved her value quickly and was a respected member of the staff.
Borrowing from the lyrics of Gilbert and Sullivan's "H.M.S. Pinafore," she, as a member of the highly peopled Butler and Bixby clans, is survived by cousins, nieces and nephews, whom she reckons up by the dozens; as well as her sons Matthew Defty of Chicago;and Stephen Defty of Berlin, Germany; and her daughter, Sarah Defty McCutcheon of Elkhart, Illinois; and five grandchildren and one great grandchild.
Details of her memorial service are incomplete, but will be announced here at a later date.
Robert Duffy is a former editor at the St. Louis Post-Dispatch, St. Louis Beacon and St. Louis Public Radio