In early March, Salvador Robles, associate publisher of Omaha's The Reader, was planning for just the kind of story that would resonate with the alt-monthly's readers: the hunt for the perfect margarita. But after the coronavirus outbreak, the story turned into an article on how to make margaritas at home. The publication's film writer produced a Netflix listicle instead of reviewing the latest indie. The monthly newspaper, usually focused on community events, arts and entertainment, essentially scrapped its original April edition to create a smaller COVID-19-specific issue, concentrating on local utilities providers and other services.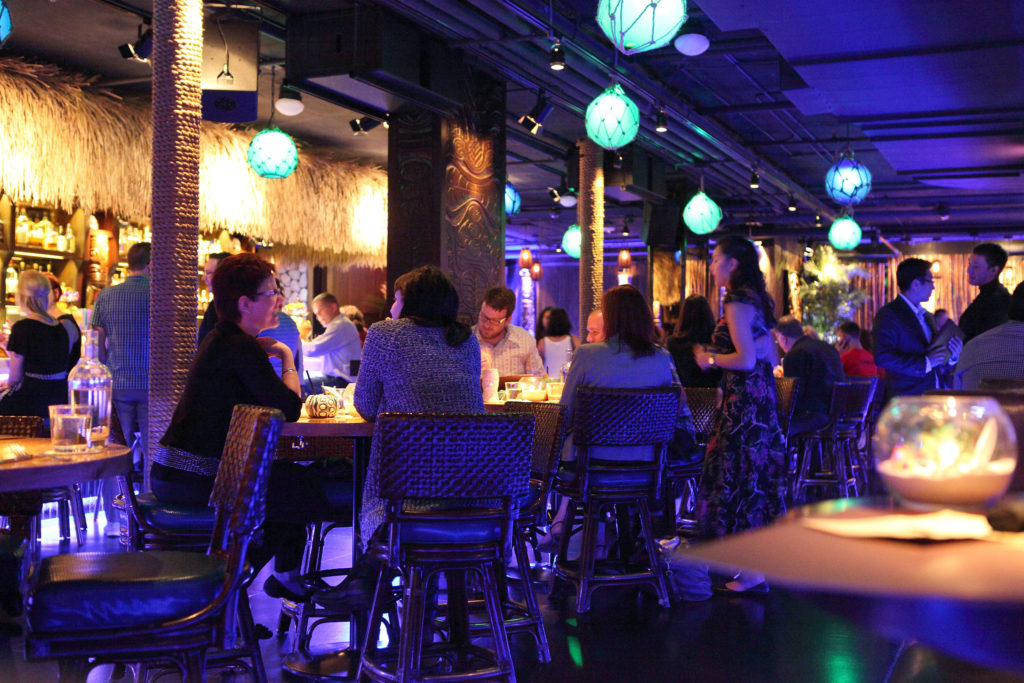 For an alt-weekly or monthly publication, the coronavirus is causing particular heartache. Not only has it shifted its usual editorial content, it is threatening its financial viability. With restaurants and theaters shuttered, advertising dollars also have disappeared.

Alt-weeklies are different from standard newspapers, centered on community coverage of arts, entertainment, nightlife and dining; all things that have closed under state stay-at-home orders. Across the country, alt-weeklies and monthlies are announcing staff reductions and changes in distribution. Like other small news organizations, it's hard to imagine how many of them will be able to survive.

Detroit's Metro Times was one of the first, laying off eight staffers in late March. Its editor is going without pay during the pandemic.

St. Louis's Riverfront Times laid off the majority of its editorial staff and initially suspended its weekly print edition, leaving only two staffers to run its website. But it has since reversed that decision and is now printing a smaller edition.

Time Out Magazine has temporarily rebranded to "Time In," pivoting to strictly digital content that focuses on local love "straight to your sofa."

Robles said the Reader relies on the work of freelancers, many of whom had to scrap their scheduled stories in the wake of publishing a new issue focused on the coronavirus, likely meaning an equation of fewer paychecks and harder work.

As challenging as it is, Robles said his freelance pool has rallied.

"We're seeing our contributors still helping to make that Reader brand the Reader," Robles said. "They're still pushing and innovating and asking 'what can we do for this column?' 'This is event-driven but what can we do instead?'"

For one thing, they can reduce the size of the publication.

"We were a 56-pager for the last couple of months, but we had to combine both publications (The Reader and the Spanish El Perico) and dwindle our page count to 24," Robles said. "That's a big economic hit for us."

Doyle Murphy, editor in chief of The Riverfront Times in the St. Louis metropolitan area, said it's "been a scramble every day since the layoffs," though many of the laid off workers have decided to volunteer their time to put out the publication.

"The day of the layoffs, I thought there was no way we would print for at least several weeks, but we were able to put out a paper that week and haven't missed one yet," Murphy said. "The papers have been smaller, but they have been strong. That is thanks to those laid-off staffers as well as freelancers who have donated their time and talents. Alt-weekly people are fighters by nature, but this group is as tough as they come."

The Riverfront Times also received a $5,000 grant from the Facebook Journalist Project, according to Murphy, helping support coverage during COVID-19.

"Journalism is a rough business even when a pandemic isn't chewing up all of your advertising," Murphy said. "We've had a lot of community support already, which has been crucial in offsetting lost revenue. We'll need more help. One of the main ways people can contribute is by joining our newly launched Riverfront Times Press Club." The Riverfront Times is owned by Euclid Media Group, which also publishes Cincinnati CityBeat, Cleveland Scene, Detroit Metro Times, Orlando Weekly and the San Antonio Current

The press club is similar to a public radio pledge drive model, Murphy said, where supporters can sign up for recurring donations to receive perks like concert tickets, special access to events, and deals from community partners.

"We're a free paper and will continue to be. So anyone who would normally buy a subscription can support our work by joining," Murphy said. "Even sharing information about the Riverfront Times Press Club helps us. Or follow us on social media and continue reading the paper. We'll also accept virtual high fives."

Michael Rubino, editor in chief of Indianapolis Monthly, said his staff is rolling with the times as best they can, lucky to have a community of support behind them.

"Anecdotally, I know we've seen advertisers wanting to pull, but we also see long-time advertisers wanting to stay," Rubino said. "We are fortunate that our company has indicated that our employees have a job and that they will have a job for the foreseeable future. That has unfortunately not been the case for every publication like ours."

That doesn't mean it's been easy. Rubino said the timing of everything provided some "wiggle room" for the May issue of the magazine, but editorial staffers are working to change stories to be more timely amidst the pandemic.

"The challenge with a monthly city magazine is all of a sudden it's a bit of a battleship turning things around in a publication cycle," Rubino said. "The shift is not only what we're covering but how we work. The challenge for a monthly publication now is getting to the mindset of being a daily publication online. That's always been a challenge for some people, but we've done a good job pivoting to service journalism on a website and over social channels. There is reader value in that."

That value doesn't go unnoticed.

Jeffrey Blevins, chair of the journalism department at the University of Cincinnati, said the existence of alternative journalism is key to enriching the "marketplace of ideas."

"What is critically important about these kinds of outlets is that they provide a platform and voice for underrepresented communities and points-of-view," Blevins said. "These may be the only local outlet that truly represents a community in that area. To lose news outlets of this variety would not only be a blow to the principles of localism and community media, it would be a drain on the broader marketplace of ideas and diversity. Our collective informational and expressive climate is better for all of us when all voices have a platform."

Blevins championed the work of The Cincinnati Herald (the city's African American newspaper) and Streetvibes (a local street newspaper that advocates for social justice and homeless citizens), adding that public universities like his can play a "vital role" in keeping these publications alive.

"For instance, UC Journalism just received a grant for our College of Arts & Sciences to cover the cost of paid interns at these kinds of outlets," Blevins said. "We see this as a way to not only serve the interests of our students, but to invest in and build the reporting capacity of community based news media."

Blevins suggested a recovery program like the American Recovery and Reinvestment Act of 2009, which "included a Broadband Technology Opportunities Program administered by the National Telecommunications and Information Administration and U.S. Department of Commerce" for which he served as a federal grant reviewer. This program provided over $4 billion in grants to "unserved and underserved" areas in the country that needed assistance developing broadband capacity.

"I don't expect anything like that would be considered with the current presidential administration," Blevins said. "Still, under another administration, something like this might be possible."
Regardless of what alternative and community media outlets do to recover from the blow of COVID-19, one thing will remain the same, according to Robles: the readers.
"Alt-weeklies are not like regular newspapers, so when the time comes for our economy to bounce back, it's up to the community and the people to say 'hey, we want this back again. We want this different type of journalism,'" Robles said. "It's the audience power and the power of the people—we're going to have to see that community asking for this to turn around."

It's hard not to get discouraged.

"It's..very hard to imagine how this one huge thing—this one virus—is the straw that broke the camel's back," he said. "There are going to be a lot of papers that are going to completely close and not be there anymore."
Kamrin Baker is a correspondent for Gateway Journalism Review and based in Omaha, Nebraska, where she is a journalism and media communications student at the University of Nebraska-Omaha. She serves as Editor-in-Chief of the campus newspaper (coincidentally named) the Gateway. Reach her at @thekamrinbaker on Twitter.