Newspapers would have a more limited role in publishing public notices in print or online under a proposal moving through the Illinois legislature.

The House bill would give local governments and agencies the option of publishing notices about public hearings, abandoned properties and youth jobs on their own websites.

Illinois currently requires that newspapers publish the public notices, and in turn, all of the notices are collected on an online state database that is funded and maintained by the newspapers. The measure would eliminate the requirement that the notices be put on the statewide website.

"Newspapers play a vital role," said Sam Fisher, president and chief executive of the Illinois Press Association. "We certify the process."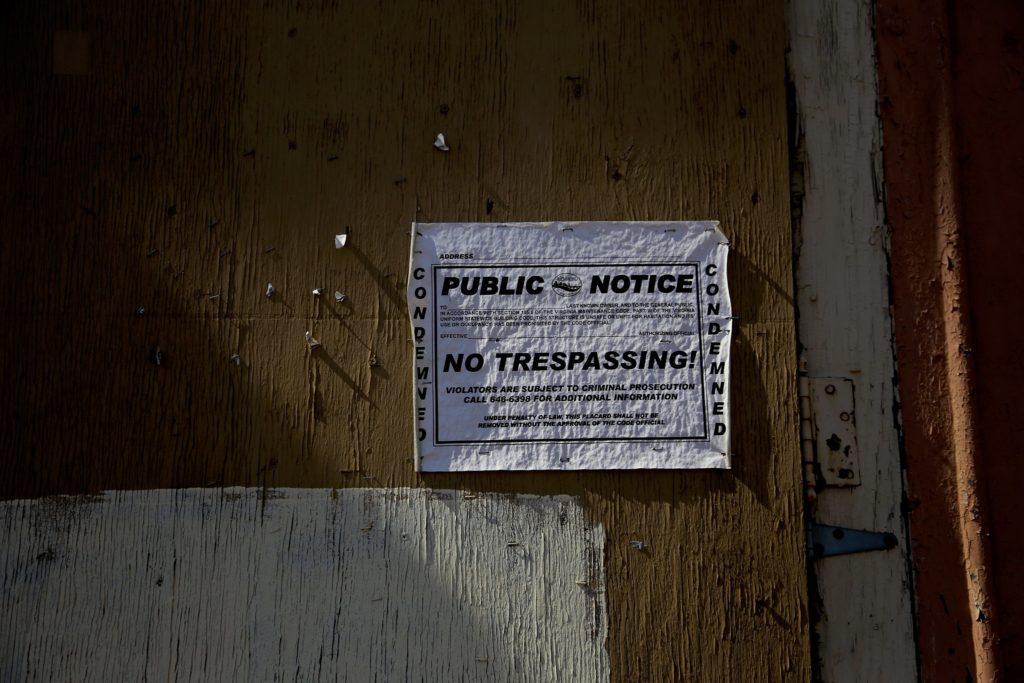 The Illinois Press Association estimates that only half of the 7,000 units of government in Illinois have websites. "So instead of having them found in one place, taxpayers would have to search each site individually for the ones that exist to get the notice," Fisher said. "Who is going to guarantee that there will be compliance as we know there's an issue now with meeting required meeting notifications, minutes and agendas?"

The effort in Illinois is just the latest in a series of proposals in state legislatures across the country that seem to come up almost annually, including in Florida again this year. In many cases, state press associations have been able to lobby effectively to stop them from becoming law–but not always.

In 2020, Connecticut courts moved legal notices to their own websites, bypassing newspapers that had long published them. In North Carolina, lawmakers are using a loophole in state law to push through measures that allow local governments to publish notices of public hearings on their own websites. It also would impact attorneys who are required to publish notices about real estate and other matters. By grouping counties together instead of addressing the issue statewide, the lawmakers essentially have created a local bill that cannot be vetoed by the governor who opposes the switch. One county in North Carolina already has such a provision to publish its own public notices.

Legislators who are sponsoring the measures in Illinois and elsewhere say they are trying to help governments save money by basically moving the publication of the notices in-house instead of having to pay newspapers to do it.

""It's 2021, and if the pandemic has taught us anything, we need to do more with less," said Illinois Rep. Jonathan Carroll, a Democrat from suburban Chicago and one of the sponsors of the legislation. "While I understand the importance of these announcements, there's no reason why this information can't be provided online. Everything must evolve."

Press advocates counter that the reach of local media is far greater even if newspaper circulation is in decline because the notices often appear online and in a searchable central repository like they are in Illinois and nearly every other state, including the District of Columbia. They also argue that community papers remain the most trusted source of information in many communities.
"Nobody can deny that local newspapers aren't where they were at 20 or 30 years ago with circulation and readership," said Richard Karpel, executive director of the Public Notice Resource Center, a nonprofit that promotes the value of newspaper-published public notices.
But it's not accurate to say that the notices aren't already available online, he said. "They are on the web because newspapers put them on the web. People make assumptions about this issue."
In Indiana, the Hoosier State Press Association is working with state lawmakers to come up with a solution.
Stephen Key, executive director, said he's pledged to have a proposal by this summer that would "modernize" public notices. Indiana also has a central database the press association maintains–like Illinois does–but notices are still required to appear in print.
Key said the issue has come up every year for the past 21 sessions, with more than 91 bills that impact public notice.
"We want to address that with a proposal that allows for a transition from print-centric to digital-centric," he said, adding that any solution must be accessible to the public, have a certification process that the notice is published properly and an archive for historical and legal purposes. He said notices also need to go through a "independent conduit" because government entities may not post notices that could be controversial.

"The local government people want to put it on their websites, and we have to argue that nobody is going to find them or see them there," he said.
Karpel, of the Public Notice Resource Center, said many of the efforts to block newspapers from publishing the public notices are political.
"One of the two major parties, one of their top policy issues is the media is evil," he said. "They've gotten to that point. In many places, especially GOP majority states, you have legislators looking to exact revenge. That's a big part of what we have going on in Florida. They end up being mad at the big city papers and hurt the smaller community papers."
In Illinois, Fisher and others are concerned that local government units simply will not comply with the proposed law to post the notices to their websites.

A 2017 investigation from the Better Government Association found that government agencies routinely–and often without consequence-violate public records laws. Not only did agencies ignore requests for public information but they often improperly denied them more than half of the time, according to the analysis from the watchdog group.

Earlier this year, the Newspaper Association Managers Inc., a consortium of North American trade associations representing the industry, launched a website aimed at promoting legal notices in newspapers.

Newspapers undoubtedly would be hurt financially if they no longer had income–even at reduced rates, from publishing public notices, a practice that dates back to colonial times.

But Fisher said the issue is about more than money.

"What's the price of transparency?" he said. "If there is ever a time we need more transparency it's now. We have increased distrust in government."

Jackie Spinner is the editor of Gateway Journalism Review and an associate professor at Columbia College Chicago. She is a former staff writer for The Washington Post.